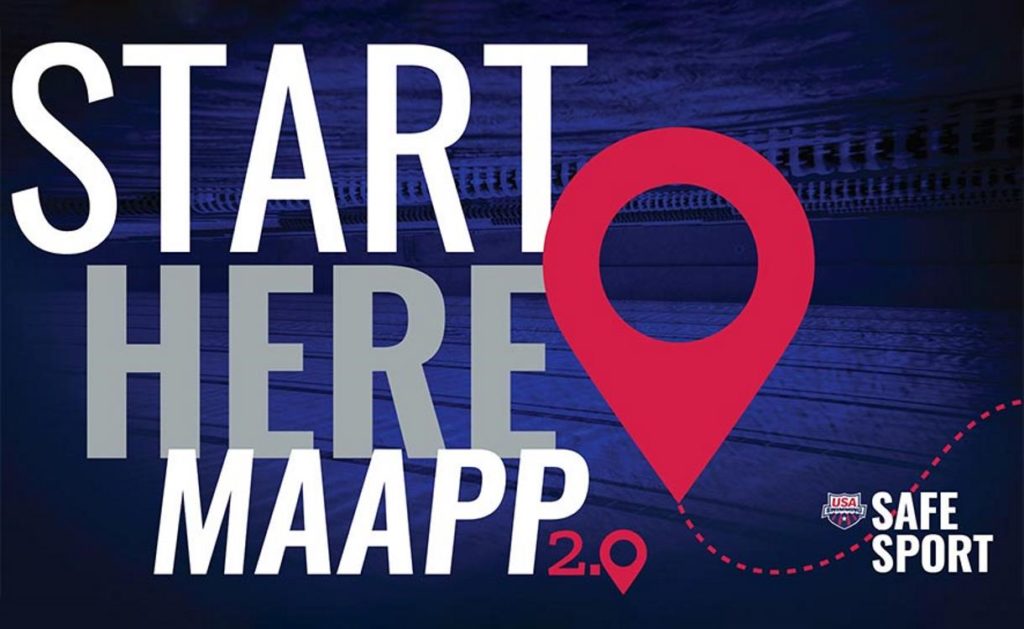 USA Swimming's top priority continues to be creating healthy and positive environments free from abuse for all its members. As part of its commitment to safeguard athletes, USA Swimming has released an updated Minor Athlete Abuse Prevention Policy (MAAPP) applicable to all USA Swimming Adult Participants, Zones, Local Swimming Committees (LSCs) and member clubs. These required updates come from the U.S. Center for SafeSport (the "Center"). USA Swimming's updated MAAPP document has been approved by the Center and is required to be fully implemented by USA Swimming, its Zones, LSCs and member clubs. USA Swimming has set a deadline for those organizations to implement the policy in full no later than September 1, 2021; all organizations are encouraged to implement the MAAPP prior to the September 1 deadline.

To help prepare USA Swimming members, there are new resources available:
Four informative, hour-long webinars, with varying dates and times, to maximize membership participation.
A editable MAAPP 2.0 document for organizations to download and customize.
Educational documents to help guide and assist all USA Swimming member clubs.
For more information about MAAPP 2.0, please click the link below or visit usaswimming.org/MAAPP