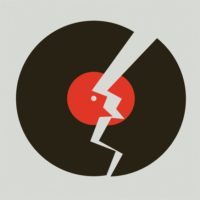 It was another big week for the NCS long course record-breakers at the USA Swimming Summer Junior Nationals in Irvine, CA. Sam Marsteiner of New WAVE added new 13-14 boys' records in the 200 free, the 800 free, and the 200 fly. Earlier in the week he set a new NCS record in the 13-14 boys 1500 free!
Norvin Clontz of SwimMAC also continued his assault on the NCS record book by breaking the 15-16 400 free record that he set a week earlier at Nationals! His time of 3:50.82 was also a record in the 15-18 men's category.
Another SwimMAC athlete, Avery Klamfoth broke her own 13-14 girls' 400 IM record.
The SwimMAC 18U men's 200 free relay team of Granger Bartee, John Kroll, Aidan Hill, and Tiesyn Harris set a new mark in that event.
Congratulations swimmers!
Here is a list of the most current additions to the NCS record book. Click here to view all current NCS Records.
| | | | | |
| --- | --- | --- | --- | --- |
| Men's LC Records |   |   |   |   |
| Sam Marsteiner | WAVE | 13-14 | 200 Free | 1:54.16 |
| Sam Marsteiner | WAVE | 13-14 | 800 Free | 8:20.70 |
| Sam Marsteiner | WAVE | 13-14 | 200 Fly | 2:04.56 |
| Norvin Clontz | MAC | 15-16 | 400 Free | 3:50.82 |
| Norvin Clontz | MAC | 15-18 | 400 Free | 3:50.82 |
|   |   |   |   |   |
|   |   |   |   |   |
| Men's LC Relay Records |   |   |   |   |
| MAC | Men's | 18U | 200 Free Relay | 1:33.74 |
| Granger Bartee |   |   |   |   |
| John Kroll |   |   |   |   |
| Aidan Hill |   |   |   |   |
| Tiesyn Harris |   |   |   |   |
|   |   |   |   |   |
| Women's LC Records |   |   |   |   |
| Avery Klamfoth | MAC | 11-12 | 400 IM | 4:45.72 |