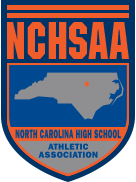 Loading of Observed Swim Times from NCHSAA and NCISAA and Home School Championship Meets
Times from the regional and state NCHSAA meets will be loaded upon completion of the final state championship meet (4A) which finishes on Saturday, February 10th.
Times from the 1A, 2A and 3A NCISAA meets will be loaded when the files are received.
Swimmers with ID numbers or birthdates will have times visible immediately upon upload.  All remaining times from all these meets will be processed through manual matching and will take some time to complete.
The Home School Championship Meet will be uploaded as soon as results are received.
PDFS of the meet results will be provided to the NC Swimming website.   Once all times are in the system, HY3 files and SDIF files of results for USA Swimming members matched from all these meets will be sent to club coaches.  Times for all these swimmers will be NC UN and coaches will have to match by ID number to the club's TM or TU database.
When all is complete, if there are still missing times, please contact Suzanne Heath for further data entry.  Relay lead offs will be uploaded along with individual swim times.  No relay times are loaded unless specifically requested for a relay composed of four swimmers from the same team.  Club coaches should contact Suzanne with this request.
Thank you.
Suzanne Heath
NCHSAA Regionals:  February 2-3, 2018
NCHSAA State Champs:  February 8-10, 2018
Home School Championship Meet:  February 3, 2018
NCISAA Championships:  February 19, 2018