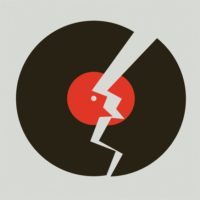 The TAC Titan's trio of Charlotte Hook, Caroline Pennington, and Claire Curzan accounted for seven new NCS short course records at the TAC Blizzard Blitz this past weekend. Hook set a new record in the women's 15-16 200 free, Pennington broke the women's 15-18 1650 free record, and Curzan established new marks in both the 15-16 100 back and 15-16 200 back. Curzan's 200 back time was also a new 15-18 record, while her 100 back time was a new record for both the 15-18 and the Open age groups.
In a college meet the previous weekend, Coleman Stewart of NC State set a new NCS Open record in the men's 100 back.
Congratulations!
Below is a list of the new NCS Records. Click here to view all current NCS records.
| | | | | |
| --- | --- | --- | --- | --- |
| Women's SC Records | | | | |
| | | | | |
| Charlotte Hook | TAC | 15-16 | 200 Free | 1:45.38 |
| Claire Curzan | TAC | 15-16 | 100 Back | 50.18 |
| Claire Curzan | TAC | 15-18 | 200 Back | 1:49.35 |
| Caroline Pennington | TAC | 15-16 | 1650 Free | 16:03.21 |
| Claire Curzan | TAC | 15-18 | 100 Back | 50.18 |
| Claire Curzan | TAC | 15-18 | 200 Back | 1:49.35 |
| Claire Curzan | TAC | OPEN | 100 Back | 50.18 |
| | | | | |
| Men's SC Records | | | | |
| | | | | |
| Coleman Stewart | NCS | OPEN | 100 Back | 43.62 |