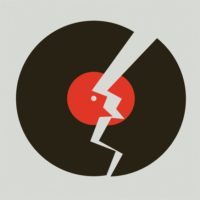 NCS swimmers excelled as several NCS long course records and a couple National Age Group (NAG) records were broken in recent meets. Granger Bartee of SwimMAC started the record onslaught when he broke the NCS boys 13-14 100 back record at the Southern Zone meet in Tupelo last week.
At the Speedo Championships in Greensboro, the SwimMAC Boys continued their assault on the record book with Tim Connery breaking NCS records in both the men's 15-18 100 free and the men's 15-18 200 free. SwimMAC teammate Baylor Nelson established a new NCS mark in the men's 15-18 200 IM. WOLF's James Plage also broke the NCS men's 15-18 1500 free record at the meet in Greensboro.
The SwimMAC Boys also enjoyed a record-breaking spree in the men's 18 and under relay events. Tim Connery, Logan Zucker, Cam Abaqueta, and Baylor Nelson set a new mark in the 400 free relay. Connery, Zucker, and Nelson were joined by Jacob Wimberly in breaking the 800 free relay record. Their times in both the 400 free relay and the 800 free relay were also National Age Group records! SwimMAC earned its third relay record when, Abaqueta, Nelson, Connery, and Zucker teamed up for a new NCS record in the 400 medley relay.
Below is a summary of the recent records:
| | | | | |
| --- | --- | --- | --- | --- |
| Men's LC Records | | | | |
| | | | | |
| Granger Bartee | MAC | 13-14 | 100 Back | 58.65 |
| Tim Connery | MAC | 15-18 | 100 Free | 49.36 |
| Tim Connery | MAC | 15-18 | 200 Free | 1:47.96 |
| James Plage | WOLF | 15-18 | 1500 Free | 5:18.50 |
| Baylor Nelson | MAC | 15-18 | 200 IM | 2:01.08 |
| | | | | |
| LC Relay Records | | | | |
| | | | | |
| MAC | Mens | 18U | 400 Free Relay | 3:21.91 |
| Tim Connery | | | | |
| Logan Zucker | | | | |
| Cam Abaqueta | | | | |
| Baylor Nelson | | | | |
| | | | | |
| MAC | Mens | 18U | 800 Free Relay | 7:22.13 |
| Tim Connery | | | | |
| Logan Zucker | | | | |
| Jacob Wimberly | | | | |
| Baylor Nelson | | | | |
| | | | | |
| MAC | Mens | 18U | 400 Medley Relay | 3:44.09 |
| Cam Abaqueta | | | | |
| Baylor Nelson | | | | |
| Tim Connery | | | | |
| Logan Zucker | | | | |