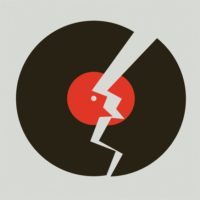 Several new NCS records were set at the recent SwimMAC Relay Meet. The SwimMAC 10 & under boys team with Cooper Raniszeski, Reid Cooler, Conner McCarthy, and Scott Williams set a new record in the 200 medley relay.
SwimMAC 13-14 boys relay teams set three new NCS records. The team of Mason Turner, John Kroll, Max Osman, and Granger Bartee established a new mark in the 13-14 boys 400 free relay. Osman, Turner, and Bartee were joined by Norvin Clontz in setting the 13-14 boys 400 medley relay record. The same group of Osman, Turner, Bartee, and Clontz also set the NCS record in the 13-14 boys 800 free relay. Their time of 6:55.16 was also faster than the National Age Group record!
Meanwhile, at the NCAA Divison I National Meet at the Greensboro Aquatic Center, the NCS State women's team was also setting new NCS records. Katharine Berkoff broke the Open 100 back record with a time of 49.74. Her Wolfpack teammate, Sophie Hansson bettered her records in the Open 100 breast (57.23) and the Open 200 breast (2:03.86). The NC State women's 800 free relay team of Julia Poole, Kylee Alons, Katharine Berkoff, and Kate Moore set a new NCS Open record in that event.
Congratulations!
Below is a summary of the recent records. Click here to view all NCS Records
| | | | | |
| --- | --- | --- | --- | --- |
| Women's SC Records | | | | |
| | | | | |
| Katharine Berkoff | NC State | Open | 100 Back | 49.74 |
| Sophie Hansson | NC State | Open | 100 Breast | 57.23 |
| Sophie Hansson | NC State | Open | 200 Breast | 2:03.86 |
| | | | | |
| SC Relay Records | | | | |
| | | | | |
| MAC | Men's | 10U | 200 Medley Relay | 2:02.48 |
| Cooper Raniszeski | | | | |
| Reid Cooler | | | | |
| Connor McCarthy | | | | |
| Scott Williams | | | | |
| | | | | |
| MAC | Men's | 13-14 | 400 Free Relay | 3:10.70 |
| Mason Turner | | | | |
| John Kroll | | | | |
| Max Osman | | | | |
| Granger Bartee | | | | |
| | | | | |
| MAC | Men's | 13-14 | 800 Free Relay | 6:55.16 |
| Max Osman | | | | |
| Mason Turner | | | | |
| Norvin Clontz | | | | |
| Granger Bartee | | | | |
| | | | | |
| MAC | Men's | 13-14 | 400 Medley Relay | 3:27.20 |
| Mason Turner | | | | |
| Norvin Clontz | | | | |
| Granger Bartee | | | | |
| Max Osman | | | | |
| | | | | |
| NC State | Women's | Open | 800 Free Relay | 6:58.48 |
| Julia Poole | | | | |
| Kylee Alons | | | | |
| Katharine Berkoff | | | | |
| Kate Moore | | | | |