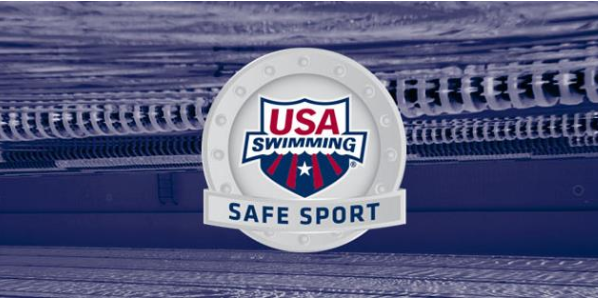 The USA Swimming Safe Sport staff is hosting weekly Zoom trainings to help clubs achieve the training requirements of the Safe Sport Club Recognition program.
The sessions for both parents and athletes include a one-hour training. Attendance will be taken via a survey at the end of training and the USA Swimming staff will manually update the Club Portal so that clubs receive credit towards recognition. There will also be weekly training available for coaches to learn more about the Safe Sport Club Recognition program and how to share Safe Sport information with their athletes, parents, staff and other non-athlete members. The coach training is not a requirement of the recognition program but is a way to earn additional optional points.
This week we are proud to offer an additional training session for parents. This session will be offered on Wednesday evening and can be accessed using the same link.
There is no registration required at this time. Attendees need only join the meeting using the links provided below and come willing to participate and learn.
For more information on the ways to complete the training requirement of Safe Sport Club Recognition, please reference this document: Training Opportunities Resource.
Wednesday, May 20 @ 3:00 p.m. EST – Parent Training https://zoom.us/j/93724361466?pwd=OVF4RFlNZFpaMHhqSEVVRGwzbmpQUT09
Wednesday, May 20 @ 8:00 p.m. EST – Parent Training https://zoom.us/j/93724361466?pwd=OVF4RFlNZFpaMHhqSEVVRGwzbmpQUT09
Thursday, May 21 @ 3:00 p.m. EST – Athlete Training (12 – 18 years old) https://zoom.us/j/97633664936?pwd=YnpXZmljME5PcldacW9ZQ0w5YTFIZz09
Friday, May 22 @ 3:00 p.m. EST – Coach Training https://zoom.us/j/98698656108?pwd=NzQ5TGdjWkRDc0Irck9tWHpJL1hkQT09
USA Swimming Safe Sport Team