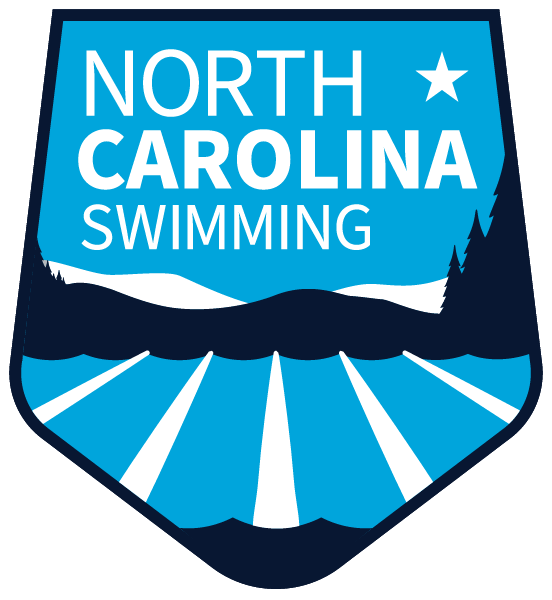 Several NCS Relay records fell at the North Carolina Swimming Age Group Long Course Championships this past weekend at the Triangle Aquatic Center in Cary. The TAC Titans 13-14 Girls relay team of Lily Willis, Sydney Holfelder, Nicole Zettel, and Mere Whelehan posted a record time in the 800 Free Relay,
SwimMAC Carolina's 11-12 Boys relay teams broke three records. Carter Medlin, Gabe Hardy, Gino Prabhu, and Thomas Greathouse erased the old mark in the 200 Free Relay. The same group also set a new record in the 400 Medley Relay. Medlin, Greathouse, and Prabhu were joined by Griffin Cagle in clocking a new record in the 400 Free Relay.
The SwimMAC 13-14 Boys relay team of Max Osman, Norvin Clontz, Granger Bartee, and Evan Prabhu set new records in both the 800 Free Relay and the 400 Medley Relay. Their time in the 800 Free Relay also established a new National Age Group record! Here's an article that appeared in SwimSwam.
| | | | | |
| --- | --- | --- | --- | --- |
| NCS LC Relay Records | | | | |
| | | | | |
| TAC | Girls | 13-14 | 800 Free Relay | 8:29.15 |
| Lily Willis | | | | |
| Sydney Holfelder | | | | |
| Nicole Zettel | | | | |
| Mere Whelehan | | | | |
| | | | | |
| MAC | Boys | 11-12 | 200 Free Relay | 1:49.52 |
| Carter Medlin | | | | |
| Gabe Hardy | | | | |
| Gino Prabhu | | | | |
| Thomas Greathouse | | | | |
| | | | | |
| MAC | Boys | 11-12 | 400 Free Relay | 4:01.09 |
| Gino Prabhu | | | | |
| Thomas Greathouse | | | | |
| Griffin Cagle | | | | |
| Carter Medlin | | | | |
| | | | | |
| MAC | Boys | 11-12 | 400 Medley Relay | 4:26.97 |
| Carter Medlin | | | | |
| Gabe Hardy | | | | |
| Gino Prabhu | | | | |
| Thomas Greathouse | | | | |
| | | | | |
| MAC | Boys | 13-14 | 800 Free Relay | 7:49.60 |
| Max Osman | | | | |
| Norvin Clontz | | | | |
| Granger Bartee | | | | |
| Evan Prabhu | | | | |
| | | | | |
| MAC | Boys | 13-14 | 400 Medley Relay | 4:03.53 |
| Granger Bartee | | | | |
| Norvin Clontz | | | | |
| Max Osman | | | | |
| Evan Prabhu | | | | |