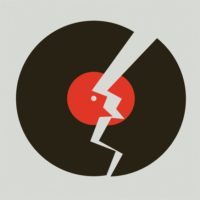 Several new records were set at the 2019 NCS Long Course Age Group Champs meet at the Triangle Aquatic Center in Cary this past weekend. While only one record fell in the 13-14 age group, the younger groups broke a bunch. A total of ten individual records and three relay records were set over the weekend.
Shayna Elgart (MOR) broke her own 10U 100 free record and added another in the girls 50 fly. MOR teammates Devon Whitlock broke the girls 10U 50 free mark while another MOR swimmer, Raston Sharron, broke the boys 10U 50 breast record. Sloane Whelehan (TAC) set the new 10U standard in the girls 100 back.
TAC Titans Lily Willis and Nicole Zettel each broke two records in the girls 11-12 division. Willis added her name to the breaststroke records while Zettel erased old marks in both the 200 and 400 IM.
Matthew Lucky (SAIL) set the lone record in the 13-14 age group by swimming a 2:21.60 in the 200 breast.
TAC 11-12 girls set new relay records in both the 200 free relay and the 400 free relay. Mere Whelehan, Nicole Zettel, and Elery Eward were joined by Sydney Holfelder in setting the 200 free relay record and by Lily Willis in establishing the new mark in the 400 free relay.
Finally, the SwimMAC 11-12 boys team of Max Osman, Norvin Clontz, Granger Bartee, and John Kroll broke the 400 free relay to cap off a weekend of sensational swimming.
Here is a summary of the new records. Click here to view all NCS records.
| | | | | |
| --- | --- | --- | --- | --- |
| Female Records | | | | |
| | | | | |
| Devon Whitlock | MOR | 10U | 50 Free | 29.42 |
| Shayna Elgart | MOR | 10U | 100 Free | 1:04.43 |
| Sloane Whelehan | TAC | 10U | 100 Back | 1:13.61 |
| Shayna Elgart | MOR | 10U | 50 Fly | 31.44 |
| Lily Willis | TAC | 11-12 | 50 Breast | 33.80 |
| Lily Willis | TAC | 11-12 | 100 Breast | 1:12.99 |
| Nicole Zettel | TAC | 11-12 | 200 IM | 2:24.85 |
| Nicole Zettel | TAC | 11-12 | 400 IM | 5:08.99 |
| | | | | |
| Male Records | | | | |
| | | | | |
| Raston Sharron | MOR | 10U | 50 Breast | 38.41 |
| Matthew Lucky | SAIL | 13-14 | 200 Breast | 2:21.60 |
| | | | | |
| Relay Records | | | | |
| | | | | |
| TAC | Girls | 11-12 | 200 Free Relay | 1:52.91 |
| Mere Whelehan | | | | |
| Nicole Zettel | | | | |
| Ellery Eward | | | | |
| Sydney Holfelder | | | | |
| | | | | |
| TAC | Girls | 11-12 | 400 Free Relay | 4:05.21 |
| Nicole Zettel | | | | |
| Mere Whelehan | | | | |
| Lily Willis | | | | |
| Ellery Eward | | | | |
| | | | | |
| MAC | Boys | 11-12 | 400 Free Relay | 4:04.42 |
| Max Osman | | | | |
| Norvin Clontz | | | | |
| Granger Bartee | | | | |
| John Kroll | | | | |