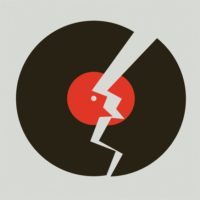 Several NCS records and a NAG relay record were broken at the Senior Sectional meet at the Triangle Aquatic Center in Cary this past weekend.
Braeden Haughey (TAC) set the 15-16 men's 400IM record while Michael Moore (MOR) established a new mark in the 15-18 men's 400IM. Claire Curzan (TAC) broke the long course 50 free record for 15-16 women and also the 15-16 short course 200 free record.
The TAC Titans 15-16 men's 800 free relay team set a National Age Group record. The team of Michael Cotter, Lance Norris, David Greeley, and Braeden Haughey broke the record with a time of 6:36.61.
Several short course records were also set at the ACC Championship meets in Greensboro over the past few weeks. Kate Moore, Kylee Alons, Katharine Berkoff, and Julia Poole (NC State) broke the women's Open 800 free record at the women's meet. At the men's meet Noah Henderson (NC State) set a new men's 15-18 50 free record while Wolfpack teammate Coleman Stewart bettered the Open 200 back record. UNC's Valdas Abaliksta set a new mark in the men's Open 100 breast.
Congratulations swimmers! Click here to view all NCS records.
Name
Club
Age Group
Event
Time
Women's Long Course Records
Claire Curzan
TAC
15-16
50 Free
25.33
Men's Long Course Records
Braeden Haughey
TAC
15-16
400 IM
4:24.99
Michael Moore
MOR
15-18
400 IM
4:21.83
Women's Short Course Records
Claire Curzan
TAC
15-16
200 Free
1:45.47
Men's Short Course Records
Noah Henderson
NC State
15-18
50 Free
19.69
Coleman Stewart
NC State
OPEN
200 Back
1:37.71
Valdas Abaliksta
UNC
OPEN
100 Breast
52.00
Men's Short Course Relay Records
TAC
Men's
15-16
800 Free Relay
6:36.61
Michael Cotter
Lance Norris
David Greeley
Braeden Haughey
Women's Short Course Relay Records
NC State
Women's
OPEN
800 Free Relay
6:59.73
Kate Moore
Kylee Alons
Katharine Berkoff
Julia Poole