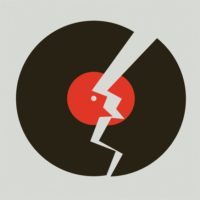 It was another record shattering weekend for NCS Swimmers. Sam Marsteiner of New Wave Swimming had a monster meet, breaking four NCS 11-12 men's short course records over the weekend. He showed his versatility by setting new marks in the 200 Back, the 200 Free, the 500 Free, and the 1650 Free.
Lucca Battaglini of Club Kickstart also had a huge weekend at the TAC Challenge meet. Battaglini sprinted to new NCS 13-14 men's short course records in the 50 Free, 100 Free, 100 Back, and 100 Fly.
TAC Titan swimmers Claire Curzan and Charlotte Hook also set new NCS records in the 15-16 women's butterfly events. Curzan improved her 100 fly records with a 49.73…the first sub 50 women's fly by an NCS swimmer! Hook broke her own 15-16 200 fly record while eclipsing the 15-18 record, as well!
Congratulations Swimmers!
Here is a summary of the new records set this past weekend:
Women's Short Course Records
Claire Curzan
TAC
15-16
100 Fly
49.73
Charlotte Hook
TAC
15-16
200 Fly
1:53.49
Claire Curzan
TAC
15-18
100 Fly
49.73
Charlotte Hook
TAC
15-18
200 Fly
1:53.49
Claire Curzan
TAC
OPEN
100 Fly
49.73
Men's Short Course Records
Sam Marsteiner
WAVE
11-12
200 Free
1:47.40
Sam Marsteiner
WAVE
11-12
500 Free
4:49.60
Sam Marsteiner
WAVE
11-12
1650 Free
16:40.93
Sam Marsteiner
WAVE
11-12
200 Back
1:57.51
Lucca Battaglini
CKS
13-14
50 Free
20.78
Lucca Battaglini
CKS
13-14
100 Free
45.81
Lucca Battaglini
CKS
13-14
100 Back
49.83
Lucca Battaglini
CKS
13-14
100 Fly
49.07