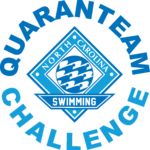 Complete Week 4 Test Set Results
More than 700 athletes from 22 NCS clubs participated in the second round of the QuaranTeam Dryland Challenge. Athletes performed nine dryland exercises for time to complete the challenge. Those same athletes will have one more test set in two weeks to see if they can better their times. Good Luck!
Below are the Top Ten finishers in each of four age groups by gender.
| | | | | | |
| --- | --- | --- | --- | --- | --- |
| Club Code | Swimmer Name | Age Group | Gender | Test Set | Rank |
| RSA | Grace Yu | 10U | F | 01:04.0 | 1 |
| TYDE | Eva Beekman | 10U | F | 01:18.0 | 2 |
| MOR | Lucy Hefner | 10U | F | 01:19.0 | 3 |
| GFSC | Kamdyn Leute | 10U | F | 01:23.0 | 4 |
| NSS | Blakeley Hogan | 10U | F | 01:26.0 | 5 |
| RSA | Skye Minyard | 10U | F | 01:30.0 | 6 |
| MOR | Kieren Ng | 10U | F | 01:31.0 | 7 |
| RSA | Violet Eckard | 10U | F | 01:31.0 | 8 |
| YOTA | Laila Kwong | 10U | F | 01:31.0 | 9 |
| RSA | Eleanor Donovan | 10U | F | 01:33.0 | 10 |
| | | | | | |
| Club Code | Swimmer Name | Age Group | Gender | Test Set | Rank |
| RSA | Jake Levesque | 10U | M | 01:10.0 | 1 |
| RSA | Gavin Hulbig | 10U | M | 01:12.0 | 2 |
| RSA | Declan Atai | 10U | M | 01:17.0 | 3 |
| TYDE | Russ Beekman | 10U | M | 01:18.0 | 4 |
| MOR | Jason Elgart | 10U | M | 01:25.0 | 5 |
| RSA | Henry Bondo | 10U | M | 01:26.0 | 6 |
| MOR | John Cantando | 10U | M | 01:27.0 | 7 |
| RSA | Noah Brumback | 10U | M | 01:27.0 | 8 |
| RSA | Canaan Salvitti | 10U | M | 01:27.0 | 9 |
| RSA | Ethan Liu | 10U | M | 01:30.0 | 10 |
| RSA | Mason Wiltberger | 10U | M | 01:30.0 | 10 |
| | | | | | |
| Club Code | Swimmer Name | Age Group | Gender | Test Set | Rank |
| WOW | Heidi Bollenbacher | 11-12 | F | 01:50.0 | 1 |
| RSA | Grace Pereira | 11-12 | F | 01:52.0 | 2 |
| RSA | Alex Slavis | 11-12 | F | 01:55.0 | 3 |
| RSA | Amelia Hilder | 11-12 | F | 01:56.0 | 4 |
| RSA | Abigail Savitsky | 11-12 | F | 01:58.0 | 5 |
| RSA | Kristin Connors | 11-12 | F | 02:00.0 | 6 |
| MOR | Natalie Cooper | 11-12 | F | 02:01.0 | 7 |
| NSEA | Taylor Crane | 11-12 | F | 02:03.0 | 8 |
| RSA | Lauren Schoenagel | 11-12 | F | 02:14.0 | 9 |
| RSA | Meghan Hadsell | 11-12 | F | 02:15.0 | 10 |
| | | | | | |
| Club Code | Swimmer Name | Age Group | Gender | Test Set | Rank |
| TYDE | JT Trowbridge | 11-12 | M | 02:01.0 | 1 |
| NSEA | Clem Camacho | 11-12 | M | 02:06.0 | 2 |
| NSEA | Nathan Neu | 11-12 | M | 02:07.0 | 3 |
| MOR | Ronan Cornpropst | 11-12 | M | 02:09.0 | 4 |
| MOR | Pramukh Chedella | 11-12 | M | 02:15.0 | 5 |
| MOR | Cole Heuer | 11-12 | M | 02:17.0 | 6 |
| MOR | Alexander Townsend | 11-12 | M | 02:21.0 | 7 |
| WAVE | Andrew Sito | 11-12 | M | 02:22.0 | 8 |
| RSA | Marcus Hulbig | 11-12 | M | 02:24.0 | 9 |
| MOR | Nolan Zerda | 11-12 | M | 02:27.0 | 10 |
| | | | | | |
| Club Code | Swimmer Name | Age Group | Gender | Test Set | Rank |
| RSA | Adwita Arvind | 13-14 | F | 03:03.0 | 1 |
| MOR | Olivia Rivera | 13-14 | F | 03:12.0 | 2 |
| MOR | Abigail Dozier | 13-14 | F | 03:15.0 | 3 |
| YOTA | caroline healey | 13-14 | F | 03:20.0 | 4 |
| SAC | Libby Canipe | 13-14 | F | 03:30.0 | 5 |
| YOTA | Yasmine Kwong | 13-14 | F | 03:31.9 | 6 |
| NSEA | Keener Witmer | 13-14 | F | 03:40.0 | 7 |
| TEAM | Reed Zimmerman | 13-14 | F | 03:46.0 | 8 |
| RSA | Peggy Whitteron | 13-14 | F | 03:46.0 | 9 |
| YOTA | Lizzie Fowler | 13-14 | F | 03:46.0 | 10 |
| | | | | | |
| Club Code | Swimmer Name | Age Group | Gender | Test Set | Rank |
| GFSC | William Clayton | 13-14 | M | 02:55.0 | 1 |
| RSA | Dylan Gretok | 13-14 | M | 02:58.0 | 2 |
| GFSC | Nate Derwin | 13-14 | M | 03:00.0 | 3 |
| HPSC | Chase Sheffield | 13-14 | M | 03:06.0 | 4 |
| MOR | Logan Blackburn | 13-14 | M | 03:17.0 | 5 |
| NSEA | Cole Witmer | 13-14 | M | 03:20.0 | 6 |
| MOR | Ian Stutts | 13-14 | M | 03:32.0 | 7 |
| NSS | Reid Kendall | 13-14 | M | 03:33.0 | 8 |
| WOW | Sean Setzer | 13-14 | M | 03:40.0 | 9 |
| LOY | Gabe Morales | 13-14 | M | 03:42.0 | 10 |
| | | | | | |
| Club Code | Swimmer Name | Age Group | Gender | Test Set | Rank |
| NSS | Samantha Melton | 15-18 | F | 04:38.0 | 1 |
| TEAM | Emma Nash | 15-18 | F | 04:44.0 | 2 |
| TEAM | Reese Lauletta | 15-18 | F | 04:45.0 | 3 |
| TEAM | Caroline Stowe | 15-18 | F | 04:45.0 | 4 |
| YOTA | Emma Serrano | 15-18 | F | 04:54.3 | 5 |
| NSS | Agnaeya Arora | 15-18 | F | 04:58.0 | 6 |
| SAC | Trinity Price | 15-18 | F | 04:58.0 | 7 |
| TEAM | Elizabeth Pike | 15-18 | F | 05:00.0 | 8 |
| NSS | Eliza Haines | 15-18 | F | 05:03.0 | 9 |
| WAVE | Katie Dalton | 15-18 | F | 05:05.0 | 10 |
| | | | | | |
| Club Code | Swimmer Name | Age Group | Gender | Test Set | Rank |
| XA | Landon Lennex | 15-18 | M | 04:02.0 | 1 |
| TEAM | Dylan Sinople | 15-18 | M | 04:15.0 | 2 |
| NSS | Julian Mercer II | 15-18 | M | 04:16.0 | 3 |
| TEAM | Brayden Lauletta | 15-18 | M | 04:20.0 | 4 |
| MOR | Ignacio Leon | 15-18 | M | 04:21.0 | 5 |
| TEAM | Johnathan Burch | 15-18 | M | 04:30.0 | 6 |
| TEAM | Nathanael Dyer | 15-18 | M | 04:34.0 | 7 |
| SAC | Sam Player | 15-18 | M | 04:39.0 | 8 |
| NSS | Jamey Tillman | 15-18 | M | 04:42.0 | 9 |
| NSS | Daniel Snapp | 15-18 | M | 04:42.0 | 10 |