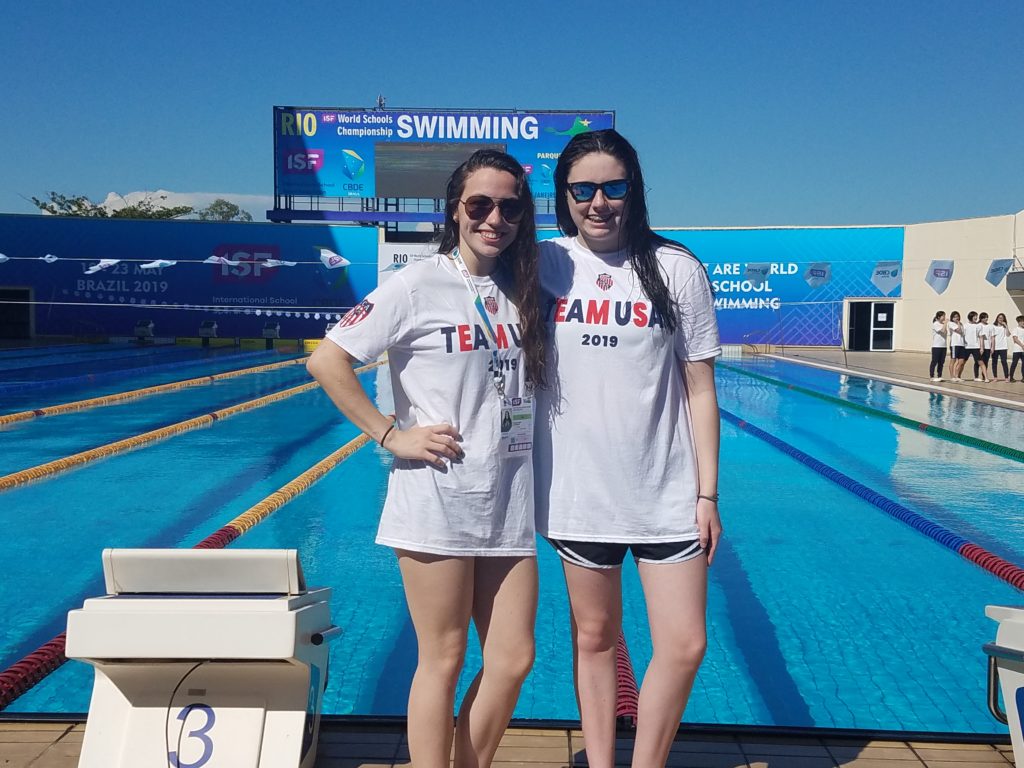 Elizabeth McDevitt (YBAC) and Harley Van Luvender (RSA) represented Team USA at the 13th International School Federation World Swimming Championships in Rio de Janeiro, Brazil on May 20-22. YBAC Coach David McDevitt served as Head of the Delegation for Team USA.
High School Students from 18 different countries participated in the 13th edition of the meet.  Both girls were part of Team USA's five-member Girl's Select team.  Countries represented at the meet included: Belgium Flanders, Brazil, Chile, China, Chinese Taipei, Croatia, Czech Republic, France, Germany, Israel, Luxembourg, Portugal, Romania, Russia, Sri Lanka, Turkey, United Arab Emirates, and the United States.
Harley took 15th in the 100 Back, 13th in the 100 Breaststroke, 12th in the 50 Backstroke, and 17th in the 100 Free.
Elizabeth placed 8th in the 100 Fly, 7th in the 50 Butterfly and 13th in the 50 free, as well as part of Team USA 400 Free and 400 Medley Relay Teams that placed 5th.  She also placed 15th in prelims of the 200 IM but was not allowed to swim in finals since only two swimmers per country were permitted to swim in finals.
The girls finished the meet with the Friendship Relay where four 62-person teams were made up of all participants from all the countries.