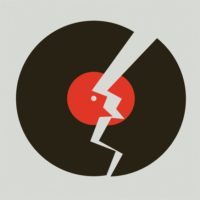 Several North Carolina Swimming short course records were broken at the Speedo Winter Junior Championships in Atlanta. Claire Curzan of the TAC Titans set new 15-16 women's marks in the 50 free, 100 free, 100 back, and 100 fly. Her times in the 50 free, the 100 free, and the 100 fly were also new records in the 15-18 age category. Curzan's 50 free and the 100 fly times established new National Age Group records!
Three other NCS men's records fell, as well. Sam Hoover of NCAC broke the 15-16 men's 200 IM record while Tim Connery of SwimMAC set a new mark in the men's 15-18 100 breast and Reid Mikuta of SwimGSA lowered the record in the men's 15-18 200 breast.
The SwimMAC men's 4×200 relay team of Tim Connery, Hugh Svendsen, Ike Atkinson, and Baylor Nelson also set a new NCS record.
Below is a summary of the new NCS records.
Click here for a list of all current NCS records.
| | | | | |
| --- | --- | --- | --- | --- |
| Name | Club | Age Group | Event | Time |
| | | | | |
| Women's Records | | | | |
| | | | | |
| Claire Curzan | TAC | 15-16 | 50 Free | 21.77 |
| Claire Curzan | TAC | 15-16 | 100 Free | 47.85 |
| Claire Curzan | TAC | 15-16 | 100 Back | 51.55 |
| Claire Curzan | TAC | 15-16 | 100 Fly | 50.87 |
| Claire Curzan | TAC | 15-18 | 50 Free | 21.77 |
| Claire Curzan | TAC | 15-18 | 100 Free | 47.85 |
| Claire Curzan | TAC | 15-18 | 100 Fly | 50.87 |
| | | | | |
| Men's Records | | | | |
| | | | | |
| Sam Hoover | NCAC | 15-16 | 200 IM | 1:47.00 |
| Tim Connery | MAC | 15-18 | 100 Breast | 53.19 |
| Reid Mikuta | SGSA | 15-18 | 200 Breast | 1:56.34 |
| | | | | |
| Relay Records | | | | |
| | | | | |
| MAC | Men's | 18U | 800 Free Relay | 6:25.50 |
| Tim Connery | | | | |
| Hugh Svendsen | | | | |
| Ike Atkinson | | | | |
| Baylor Nelson | | | | |