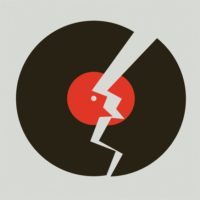 NCS athletes broke several NCS long course records during recent meets. One record was broken at the Southern Age Group Zone meet in Cary, and a couple records fell at the Futures meet in Greensboro, but most of the records were set at the Phillips 66 National Championships in Stanford, California.
Nicole Zettel (TAC) broke the girls 11-12 200 IM record at zones, while Matthew Lucky (SAIL) lowered his own boys 13-14 200 breast record at the Futures meet. Braeden Haughey (TAC) also established a new record at Futures, in the men's 15-16 400 free.
Claire Curzan (TAC) shredded the women's 15-16 record book with new records in the 100 free, the 100 back, the 200 back, and the 100 fly. Her times in the 200 back and 100 fly were also 15-18 records! TAC teammate, Charlotte Hook set a record in the women's 15-16 200 fly and her time was also a record in the 15-18 age division. Abby Arens (MOR) established new marks in both the women's 15-18 100 breast and the women's 15-18 200 breast. Ross Dant (YSST) broke records in the 15-18 men's 400 free and 15-18 men's 800 free. Finally, Ashley Twichell (TAC), fresh off her Olympic qualifying swim at the FINA Open Water World Championship, set new records in the women's open 400 free, 800 free, and 1500 free!
Congratulations swimmers!
Click here to view all current NCS records.
Here is a summary of the records that were set at recent meets.
| | | | | |
| --- | --- | --- | --- | --- |
| Women's Records | | | | |
| | | | | |
| Nicole Zettel | TAC | 11-12 | 200 IM | 2:22.98 |
| Claire Curzan | TAC | 15-16 | 100 Free | 55.65 |
| Claire Curzan | TAC | 15-16 | 100 Back | 1:00.39 |
| Claire Curzan | TAC | 15-16 | 200 Back | 2:10.16 |
| Claire Curzan | TAC | 15-16 | 100 Fly | 57.87 |
| Charlotte Hook | TAC | 15-16 | 200 Fly | 2:07.87 |
| Claire Curzan | TAC | 15-18 | 200 Back | 2:10.16 |
| Abby Arens | MOR | 15-18 | 100 Breast | 1:08.58 |
| Abby Arens | MOR | 15-18 | 200 Breast | 2:25.80 |
| Claire Curzan | TAC | 15-18 | 100 Fly | 57.87 |
| Charlotte Hook | TAC | 15-18 | 200 Fly | 2:07.87 |
| Ashley Twichell | TAC | OPEN | 400 Free | 4:07.77 |
| Ashley Twichell | TAC | OPEN | 800 Free | 8:27.36 |
| Ashley Twichell | TAC | OPEN | 1500 Free | 15:54.19 |
| | | | | |
| Men's Records | | | | |
| | | | | |
| Matthew Lucky | SAIL | 13-14 | 200 Breast | 2:21.58 |
| Braeden Haughey | TAC | 15-16 | 400 Free | 3:56.42 |
| Ross Dant | YSST | 15-18 | 400 Free | 3:51.49 |
| Ross Dant | YSST | 15-18 | 800 Free | 7:56.03 |
| Anton Ipsen | UN | OPEN | 800 Free | 7:48.74 |