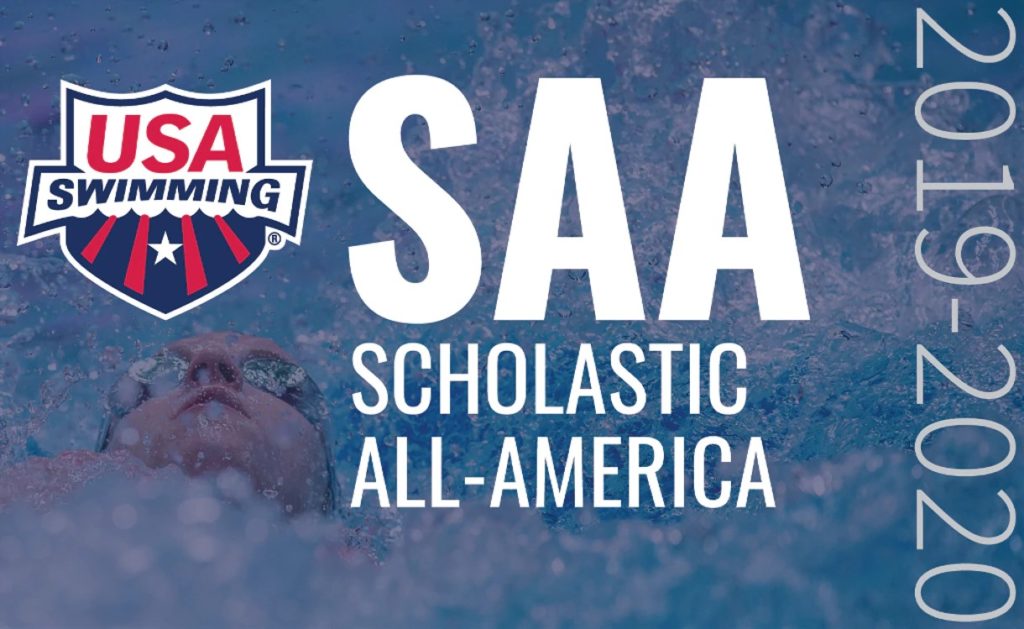 2019-2020 Scholastic All-America Roster
NCS Athletes on Scholastic All-America Roster
In a competition year shortened by the COVID-19 pandemic, there were 1,087 swimmers whose efforts in the classroom and in the pool successfully earned them the title of Scholastic All American. The honor is given to 9-12th grade students who maintain a minimum 3.5 grade point average and have swum an individual pool time equal to or faster than the 2019 Winter Junior qualifying time in any individual event from August 16, 2019-August 31, 2020.
Out of the 1,087 swimmers to be selected to the team, only U.S. National Team member Torri Huske (Arlington, Va./Arlington Aquatic Club) came away with a perfect score by earning a 4.0 GPA and finishing first in a 2019 Toyota U.S. Open event. Huske claimed her Toyota U.S. Open title in the 100-meter butterfly, going 57.48 to set a new 15-16 National Age Group (NAG) record and claim first ahead of a decorated field.
Leading all Local Swimming Committees (LSCs) in Scholastic All-America selections was North Carolina Swimming, which had 101 athletes receive the honor. Within North Carolina Swimming was SwimMAC Carolina, whose 29 Scholastic All Americans led all clubs across the country. In the club rankings, another NCS club, the TAC Titans finished fourth with 19 selections.
Click below to view the entire USA Swimming article, including a full breakdown of the selections.