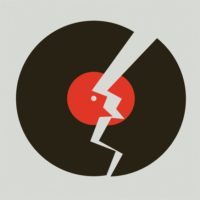 Several more NCS long course records fell at the Speedo Junior National Championship meet this past week. Tim Connery (MAC) led the way with new records in the 15-16 men's 100 free and the 15-16 men's 200 IM. The 200 IM time of 2:01.58 also set a new mark in the 15-18 age group. Grace Rainey (MAC) also set a new record in the women's 13-14 100 breast while Lindsay Flynn (ATOM) posted a record time in the women's 15-16 50 free.
In addition to the new individual records, the SwimMAC relay team of Jack Walker, Hugh Svendsen, Tim Connery, and Baylor Nelson broke the men's 18 and under 800 free relay record.
Congratulations swimmers!
Here is a summary of the new records. Click here to view all NCS records.
| | | | | |
| --- | --- | --- | --- | --- |
| Women's Records | | | | |
| | | | | |
| Grace Rainey | MAC | 13-14 | 100 Breast | 1:09.42 |
| Lindsay Flynn | ATOM | 15-16 | 50 Free | 25.65 |
| | | | | |
| Men's Records | | | | |
| | | | | |
| Tim Connery | MAC | 15-16 | 100 Free | 50.33 |
| Tim Connery | MAC | 15-16 | 200 IM | 2:01.58 |
| Tim Connery | MAC | 15-18 | 200 IM | 2:01.58 |
| | | | | |
| Relay Records | | | | |
| | | | | |
| MAC | Men's | 18U | 800 Free Relay | 7:27.66 |
| Jack Walker | | | | |
| Hugh Svendsen | | | | |
| Tim Connery | | | | |
| Baylor Nelson | | | | |