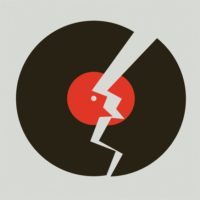 The Marlins of Raleigh (MOR) 10 and under girls had an incredible meet at Poseidon's Long Course event in Richmond, Virginia. Shayna Elgart of MOR broke the NCS 10U long course 100 free record and she and her teammates also broke national age group long course records in both the 200 free relay and the 200 medley relay! Elgart was joined by Chloe Light, Lorelei Schmidt, and Devon Whitlock in the 200 free relay and teamed up with Annabel Townsend, Chloe Light, and Devon Whitlock in breaking the 200 medley relay record.
They weren't the only ones breaking NCS records early in this long course season. Garrett Boone (ATOM) set a new mark in the 15-16 men's 50 free at the SwimMAC Ultra meet while Sam Hoover (NCAC) broke the 200 breast record at the Richard Quick Invitational at Auburn. Charlotte Hook (TAC) traveled to Vancouver, British Columbia to participate in the Mel Zajac Jr. Invitational and came home with a new record in the 15-16 women's 200 fly.
Closer to home, Claire Curzan (TAC) set three new 13-14 women's records at the TAC TYR Triangle Classic in Cary. Curzan set new marks in the 100 free, the 100 back, and the 200 back. Stay tuned…the long course season is still young.
Here is a summary of the new long course records:
| | | | | |
| --- | --- | --- | --- | --- |
| Female Records | | | | |
| | | | | |
| Shayna Elgart | MOR | 10U | 100 Free | 1:05.28 |
| Claire Curzan | TAC | 13-14 | 100 Free | 56.36 |
| Claire Curzan | TAC | 13-14 | 100 Back | 1:01.03 |
| Claire Curzan | TAC | 13-14 | 200 Back | 2:12.43 |
| Charlotte Hook | TAC | 15-16 | 200 Fly | 2:10.47 |
| | | | | |
| Male Records | | | | |
| | | | | |
| Garrett Boone | ATOM | 15-16 | 50 Free | 23.24 |
| Sam Hoover | NCAC | 15-16 | 200 Breast | 2:20.43 |
| | | | | |
| Relay Records | | | | |
| | | | | |
| MOR | Girls | 10U | 200 Free Relay | 2:00.82 |
| Shayna Elgart | | | | |
| Chloe Light | | | | |
| Lorelei Schmidt | | | | |
| Devon Whitlock | | | | |
| | | | | |
| MOR | Girls | 10U | 200 Medley Relay | 2:18.15 |
| Annabel Townsend | | | | |
| Chloe Light | | | | |
| Shayna Elgart | | | | |
| Devon Whitlock | | | | |