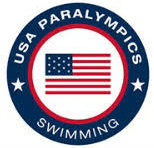 Greetings!
It's been a busy summer and looks like it's not going to slow down anytime soon!
This is just to catch up on some of the disability events and opportunities that are coming up.
August 26 – Para Swim clinic – Fresno, Ca
September 8 – Para Swim clinic – Madison, WI
September 15-16 – California Classic – Yucaipa, CA
National Classification
Developmental Camp
September 23 – Swim Clinic – Lakeland, FLA
October 20-21 – The Fred – Augusta, GA
Developmental Camp
Official's clinic
December 14-16 – Para National Championships – Tucson, AZ
Two of our most decorated Paralympians have published books this summer –
"Just a Little Love and Joy" by Curtis Lovejoy
"Unsinkable" by Jessica Long
I'm sure that you would enjoy reading about their stories!
Always, I'm here to help you – let me know just what I can do.
Thanks so much,
Glenda
glenda.orth@comcast.net
ROC contact for United States Paralympics