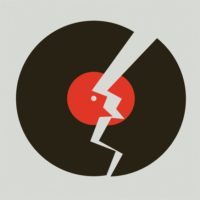 NCS swimmers recorded some phenomenal times at the 2019 North Carolina Swimming Age Group Short Course Championships this past weekend! In addition to one individual National Age Group record, four NAG relay records were set…all in 13-14 women's relay events.
Fresh off her new national age group record in the 100 fly, set at the recent 4A High School championships, Claire Curzan of the TAC Titans continued her assault on the record book with another 13-14 women's NAG record…this time in the 200 fly! She also set new NCS marks in the 100 free and 200 free over the weekend.
Matthew Lucky of Sailfish Aquatics also followed up on his NCS record-breaking time in the 13-14 men's 100 breast at the high school championships with two more records at Age Group Champs. Lucky set new records in both the 13-14 men's 200 breast and the 200 IM!
Other individual NCS records were set by Lily Willis of TAC in the 11-12 women's 50 breast and by Eric Petruzzi of TYDE in the 11-12 men's 50 breast.
The women's 13-14 relay records got a complete face lift over the weekend. Led by Curzan, the TAC Titans set four NCS records – three of which were national age group records! The relay team of Curzan, Taylor Morris, Elena Dry, and Keelan Cotter set new NAG marks in the 200 free and 400 free relays. Samantha Armand joined Curzan, Dry, and Cotter in breaking the NCS 800 free relay record. Abby Clark swam on the TAC 200 medley relay with Cotter, Curzan, and Morris to establish a new NAG record in that event. The Titans were also under the national age group record in 400 medley relay but finished second to the SwimMAC Carolina team of Morgan Razewski, Grace Rainey, Kiley Wilhelm, and Maya Gendzel, which captured its own NAG record.
Congratulations to everyone on your amazing swims. The new marks are listed below. Click here for a complete list of NCS records.
Individual Records

Lily Willis
TAC
11-12
50 Breast
30.00
Claire Curzan
TAC
13-14
100 Free
49.09
Claire Curzan
TAC
13-14
200 Free
1:46.51
Claire Curzan
TAC
13-14
200 Fly
1:55.64
Eric Petruzzi
TYDE
11-12
50 Breast
28.34
Matthew Lucky
SAIL
13-14
200 Breast
2:03.03
Matthew Lucky
SAIL
13-14
200 IM
1:52.72

Relay Records

TAC Titans
Women
13-14
200 Free
1:33.30
Claire Curzan – Taylor Morris – Elena Dry – Keelan Cotter
TAC Titans
Women
13-14
400 Free
3:23.06
Claire Curzan – Taylor Morris – Elena Dry – Keelan Cotter
TAC Titans
Women
13-14
800 Free
7:23.32
Claire Curzan – Elena Dry – Samantha Armand – Keelan Cotter
TAC Titans
Women
13-14
200 Medley
1:41.87
Abby Clark – Keelan Cotter – Claire Curzan – Taylor Morris
SwimMAC
Women
13-14
400 Medley
3:40.43
Morgan Razewski – Grace Rainey – Kiley Wilhelm – Maya Gendzel