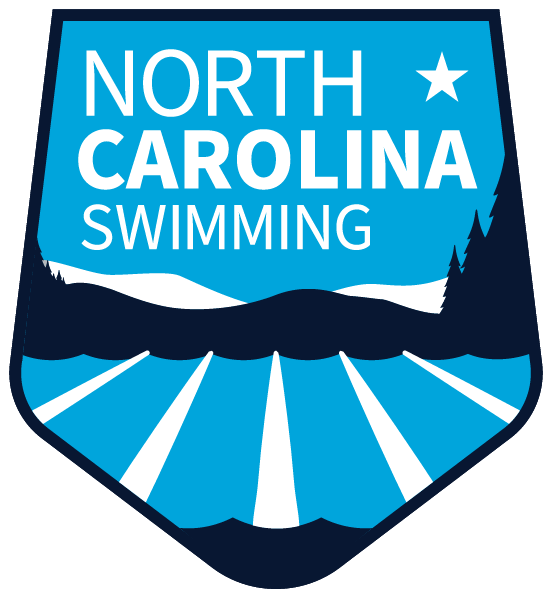 The 2022 Southern Zone Age Group Championships will be held at the Triangle Aquatic Center in Cary, NC on July 26- July 29, 2023. See the meet information below for details:
2023 ZONE MEET INFORMATION
2023 SOUTHERN AGE GROUP ZONE TEAM INFORMATION
KEY DATES
| | |
| --- | --- |
| Submit Zone Applications by: | Deadline – July 14, 2023 |
| NCS Age Group Champs | July 13-16, 2023 (TAC) |
| Southern Zone Meet | July 26- July 29, 2023 (Cary, NC) |
| Zone Team Departure | July 25, 2023 – The team will meet in Cary, NC. Athletes and staff will receive Team apparel prior to the meet upon arrival. |
| Zone Team Return | July 29, 2023 – Zone Team will be picked up after the team dinner at conclusion of Finals and Team awards. |
ZONE TEAM TRANSPORTATION, LODGING, MEALS AND FEES
The 2023 NCS Zone Team will check in at designated location Tuesday evening, July 25. The team will meet the coaching staff, check into the hotel in Cary, NC. More details will be announced later.
Breakfast will be served each day at the hotel. Chaperones, under the direction of the team manager, will coordinate and prepare other meals. Swimmers are expected to contribute toward group meals and will be able to visit a local grocery store for personal need items at least twice during the stay.
The fee for Zone Team athletes is $650 – plus roughly $30-$40 spending money per day for meals, snacks, and incidentals. Should athletes have food allergies or any condition causing difficulty eating certain types of food, you are asked to clearly communicate that on the application form.
2023 ZONE TEAM APPLICATION PROCESS
Please submit the online application for the appropriate age group and mail the check for $650 to: Amy Faulk, 413 Kenilworth Road, Statesville, NC 28677-3107. Swimmers who are selected to the team and their parents/guardians will receive the required agreement and release forms to review and sign after the selections are made.
2023 NCS ZONE TEAM APPLICATION: Ages 11-14
Completed applications along with checks will be accepted until 10:00 am on Saturday, July 16 for 11-14 athletes. However, due to the complexity of the selection process, applicants are strongly urged to get the applications in earlier, if possible.
ZONE TEAM SELECTION POLICY
For the 2023 Southern Zone Championship, 24 athletes (12 males and 12 females) will be selected in each age group—11-12 and 13-14—to represent North Carolina Swimming. For details, view the selection policy below.
NCS ZONE TEAM SELECTION POLICY
The zone team can also select up to three male and three female disability athletes. See the selection policy below for details:
ZONE TEAM DISABILITY ATHLETE SELECTION POLICY
QUALIFYING TIMES FOR NCS ZONE TEAM APPLICANTS
Athletes ages 11-12 and 13-14 may use any long course meters time achieved from December 1, 2021, through the end of Sundays finals (July 16, 2023) at the 2023 NCS Long Course 14 and under Age Group Championships. All swims prior to the 14 and Under Championships must be listed in the USA Swimming SWIMS database.
*NOTE: The age group of a swimmer is determined by his/her age on the first day of the Southern Zone Championship Meet (July 26, 2023). Whatever age group the athlete is in on that day is their age group for the entire meet.
ADMINISTRATIVE DETAILS
All athletes applying must complete the online Zone Team Application form, other required forms, and a mail check for $650 by the deadlines previously listed.
Eligibility: All NCS registered year-round athletes with at least two "AAA" times are eligible to apply for the team. Please note that any athlete who has achieved the current USA Swimming Long Course Junior National qualifying time standard (does not include the bonus cut) in any long course event on or before Sunday, July 9th is not eligible to compete in the 2023 Southern Zone Championship meet.
Payment: The cost of transportation, lodging, team outfitting, chaperone expenses, and meet entry fees will cost each athlete $650. A check for $650 payable to "North Carolina Swimming" must be submitted with all applications. If a swimmer is not selected to the team, the $650 check will be returned or shredded at the Team Manager's discretion. If a swimmer is selected to the team and then chooses not to attend, the $650 check will be forfeited if an alternate for the spot cannot be secured. NOTE: Food for athletes is not covered by this fee.
Zone Team Application Form: Please complete the online Zone Team Application form on the previous page. All the requested information is important for communication, reporting, and ordering apparel.
COVID-19 PRECAUTIONS
All staff, chaperones, and athletes 12 and older must be fully vaccinated or must prove a negative test 48 hours prior to travel. North Carolina Swimming strongly recommends that partially vaccinated or unvaccinated individuals continue to wear face coverings. Others are welcome to wear face coverings for personal comfort. NCS members are expected to comply with all COVID-19 safety guidelines from USA Swimming, NC Swimming, state and local jurisdictions, and aquatic facilities.
MINOR ATHLETE ABUSE PROTECTION POLICY
The Minor Athlete Abuse Protection Policy (MAAPP) is in effect for the Zone Team. All Zone Team staff members, chaperones and applicable adults are required to submit an acknowledgement form agreeing to comply with the contents of the policy.
2023 ZONE TEAM COACHING STAFF (TBA)
Coach Amy Faulk will be the team manager. Additional staff members will be announced later.
CHAPERONE INFORMATION
Chaperones: Our plan is to have up to four chaperones, in addition to our coaching staff, accompany the Zone Team. The chaperones for all age groups will be notified immediately after the respective championship meets. If you are interested in being a chaperone, please check that box on the swimmer application or contact Amy Faulk at mailto:coachamyfaulk@gmail.com. Chaperones must be registered members of USA Swimming. If you are not currently a member and are interested in being a chaperone, contact Amy on how to register with USA Swimming.
Chaperones work most of the time while on this trip and are involved with meal planning, transportation, overseeing the athletes at all times, seeing to their needs, and working at the swim meet as timers. Officials chosen as chaperones may or may not be allowed to work at the meet, but, if so, must be prepared to fulfill chaperone duties, as well. There will be a complete list of chaperone duties emailed to all chaperone applicants. The selection of good chaperones has had an enormous impact on the Zone Team in previous years. Please come ready to provide positive support throughout the week. Team Manager, Amy Faulk, will direct the activities of all chaperones.
Chaperone financial responsibilities:
Chaperones pay for their own food
Chaperone hotel and transportation expenses are covered by NC Swimming.
Chaperones will assist the coaching staff in collecting meal money from athletes and purchasing/preparing meals.
Other Chaperone responsibilities:
Chaperones help keep swimmers fed, hydrated, and organized. The team will have up to four adult chaperones to assist the coaching staff in managing the team during the competition at the pool as well as away from the pool.
Chaperones must understand that they are there to assist all Zone Team swimmers, not just their child.
Chaperones may be asked to help do laundry, drive a van, fill up water bottles, sit in team areas to hold spots during warm-ups, organize food runs, clean up food area, check hotel rooms at check-out time, keep up with any medical needs ….the regular 24/7 chaperoning job.
Correspondence:
The NCS Zone Team manager welcomes correspondence from any potential volunteer chaperones wishing to make this a special trip for NC Swimmers. Please e-mail Amy Faulk any time between now and the departure if you are interested in serving a chaperone