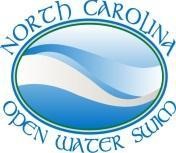 Dear Coaches, Swimmers, and Parents,
At this time we are planning on attending Open Water Zones in Chattanooga, TN on 6/4/2021 – 6/6/2021. I have heard from the host team, and they are in the preliminary planning. I have committed NC Swimming to going.
This year, we will be doing an application process, instead of using any meets.  The link for the application is below.
OPEN WATER ZONE TEAM APPLICATION FORM
Applications will close on Monday March 1st, 8:00AM.
We are asking for the 1650, 1000, and 500 times. We realize with the limited amount of swims everyone is allowed this year, that not everyone will have the opportunity to swim those events. Please just fill in the times that you have. The Open Water Selection Committee will take a look at the times, along with the Open Water experience and choose the team of 32. There will be four(4) 11-12 girls, four(4) 11-12 boys, four(4) 13-14 girls, four(4) 13-14 boys, four(4) 15-16 girls, four(4) 15-16 boys, four(4) open girls, and four(4) open boys.
The selection committee consists of John Payne, Jonathan Bescher, JP Merchant. Amy Faulk, and David McDevitt.
It will not be a team travel trip. The parents/swimmers will be responsible getting to Chattanooga, and to the lake. They will be responsible for making and paying for hotel arrangements, along with their own food. NC Swimming will be sending 3 coaches and 1 Official to the meet. The coaches will be Head Coach Brett Ciancanelli, Assistant Coach/Manager Jonathan Bescher, Assistant Coach Blake Addison, and Official Leigh Ciancanelli. All costs associated with the trip will be the responsibility of the Parent/Guardians of the swimmer.
There will be a timeline so the swimmers know when to show up. We will be working on getting a block of hotel rooms that is near the lake. This will alow the swimmers to decide on how they want to travel to the meet. If some swimmers wanted to room together, that would not be on NC Swimming, that would be purely up to the families involved.
There will be a slight cost for the meet to cover the registration fee for the meet.
We are now sponsored by Speedo.
If you have any questions, please email me at coachbesch@newwaveswimteam.org
jon
Jonathan Bescher