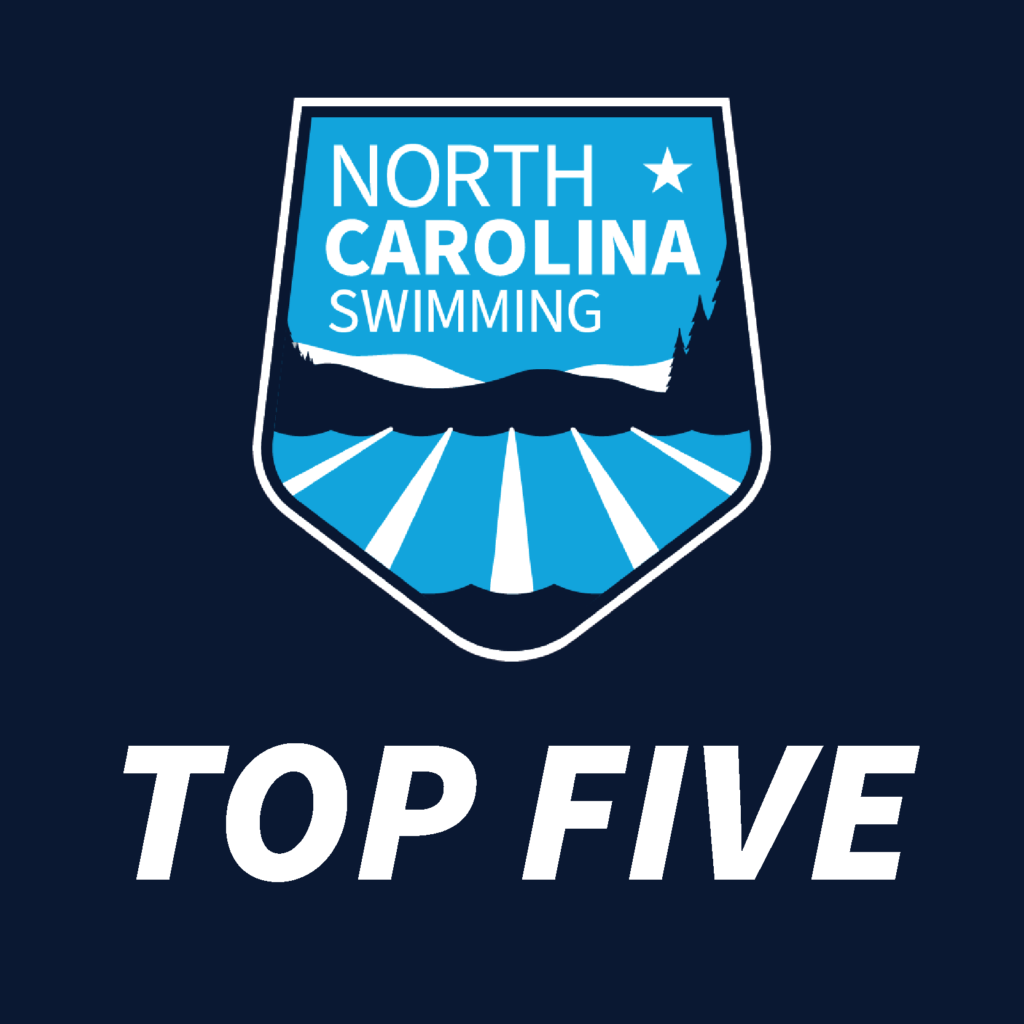 Below is the list of North Carolina Swimming athletes who finished with a Top Five time in one or more short course or long course event during the period beginning on Sept 1, 2020 and ending on August 31, 2021 (athletes are listed by club code). Top Fives are listed by age group – 10U, 11-12, 13-14, 15-16, and 17-18. The colored bars next to the names indicate whether a Top Five time was achieved during short course (red bar) or long course (blue bar)…or both.
Those achieving Top Five status will receive Top Five swim caps. Caps will be sent to the swimmers' clubs for distribution.
Top Five age group rankings should not be confused with the NCS Top Ten rankings, which are listed by individual age. Top Five achievement also has nothing to do with order of finish at NCS championship meets, but are based on age group rankings at the end of the qualifying period…which this year was August 31, 2021.