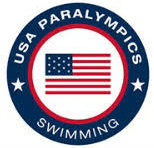 Greetings!
I will be conducting a clinic at the ASCA World Clinic titled Advanced Para Swimming and speaking on the Business Track on why we should offer para-swimming  opportunities in club, high school and collegiate swimming.  Please pass along the flyer if you know anyone who would benefit from attending.
My mission with U.S. Paralympics is to grow awareness of para-swimming and facilitate advancement of both coaches and athletes in the para-swimming world.
We are looking for para-swimmers.  You may have one in your club or in the surrounding area, if so, please let me know and I will reach out to them or feel free to provide my contact info to them,
Thank you in advance for helping us grow the para-swimming world!
Peggy Ewald
Consultant for U.S. Paralympics Swimming
Cell:  330-903-0566