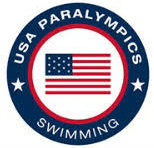 Swim Meets
Officials who are looking for swim competitions conducted under the WPS rules, the calendar for 2019 is currently as follows:
Indianapolis WPS World Series , IN                         April  4-6
Bill Keating Jr.  Memorial, OH                                   May 11-12 
Jimmi Flowers, CO                                                        June 1-2
Fred  Lamback , GA                                                     Oct 18-20
Ithaca                                                                               Nov 1-3
California Classic, CA                                                    TBD
2019 U.S. Paralympics Nationals                                December (TBD)
The applications to officiate for these meets will be posted before the end of January on the U.S. Paralympics Swimming Events page at: https://www.teamusa.org/US-Paralympics/Sports/Swimming/Events
Officials Uniform
2019 will be a transition year on the officials deck uniform. The meets associated with U.S. Paralympics swimming will now consist of a White Polo Shirt, Black pants/skirts and black shoes and socks. If a belt is worn with the pants/skirt, then that should also be black.
For meets below the National level , 2019 will be a transition year and officials will be given the choice to wear Navy Blue or Black bottoms as these appear similar from a distance and, depending on their LSC uniform, some officials may have purchased this color specifically for U.S. Paralympics Swimming meets, but the shoes and socks will change to black immediately. For the National Championship and World Series meets hosted in the U.S., the black bottoms and shoes uniform is effective immediately.
Regional Officials Coordinators (ROC's)
When we introduced the ROC's in 2016 to provide a more regional focal point and facilitate communication with the officials, we envisaged that nominations would be called for each November with elections and appointments following in December. As our existing ROC's (Doug Griswold – Eastern, Char Sorensen – Western, Susan Mechler – Central and Glenda Orth – Southern) assumed their roles and help define the expectations and the requirements for these positions, it became obvious that the original premises could be improved upon.
Moving forward the ROC nomination, election and appointments will now be made every odd year and the appointment will be for a two year term. This will give the officials appointed time to settle into the role as they fulfill their requirements without having a steep learning curve repeated every year.
U.S. Paralympics Swimming Officials Certification Courses
The U.S. Paralympics Swimming Officials Certification course is currently scheduled to be held at the following competitions:
Bill Keating Jr. Memorial, OH May 11-12
Jimmi Flowers, CO June 1-2
Fred Lamback , GA Oct 18-20
California Classic, CA TBD
If you are wishing to obtain/renew your certifications, the application for the course will be included on the Application to Officiate on the web for each of these competitions. If you know of anyone interested in attending this course, please pass this information on to them.