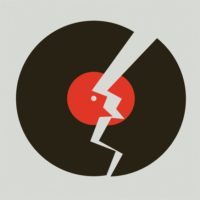 Several new NCS short course and long course records were set at the recent NCAA Men's Championship meet and the Phillips 66 USA International Team Trials.
At the NCAA Championship meet, NC State swimmers Aiden Hayes, Sam Hoover, Luke Miller, and Nyls Korstange each set individual NCS short course records. Hayes set new 15-18 NCS records in the 50 free and 100 fly. Hoover established a new 15-18 mark in the 100 free. NCS men's Open records were set by Miller in the 200 free and Korstange in the 100 fly. Korstange was joined by Kacper Stokowski, Rafal Kusto, and Noah Henderson in breaking the NCS Open record in the 400 medley relay.
At the International Team trials in Greensboro, SwimMAC's Norvin Clontz, Ben Delmar, Baylor Nelson, and Avery Klamfoth earned new NCS individual long course records. Clontz swam a record time in the men's 15-16 400 free and Nelson broke the 15-18 400 IM record. Delmar's time in the 200 breast established new NCS records in both the men's 15-16 age group and the men's 15-18 age group. Klamfoth claimed a new record in the women's 13-14 400 IM.
Also at Greensboro, NC State's Ross Dant set a new NCS long course record in the men's Open 400 free and the TAC Titans' Claire Curzan broke her own 15-18 NCS long course record in the 100 back. Curzan had clocked a new 15-18 200 back record at the TYR Pro Series meet in March.
The recent records are listed below. Click here to view all current NCS records.
| | | | | |
| --- | --- | --- | --- | --- |
| Men's SC Records | | | | |
| | | | | |
| Aiden Hayes | NC State | 15-18 | 50 Free | 19.29 |
| Sam Hoover | NC State | 15-18 | 100 Free | 42.43 |
| Aiden Hayes | NC State | 15-18 | 100 Fly | 44.75 |
| Luke Miller | NC State | OPEN | 200 Free | 1:31.16 |
| Nyls Korstange | NC State | OPEN | 100 Fly | 44.17 |
| | | | | |
| Men's SC Relay Records | | | | |
| | | | | |
| NC State | Mens | OPEN | 400 Medley Relay | 3:01.53 |
| Kacper Stokowski | | | | |
| Rafal Kusto | | | | |
| Nyls Korstange | | | | |
| Noah Henderson | | | | |
| | | | | |
| Men's LC Records | | | | |
| | | | | |
| Norvin Clontz | MAC | 15-16 | 400 Free | 3:56.17 |
| Ben Delmar | MAC | 15-16 | 200 Breast | 2:15.86 |
| Ben Delmar | MAC | 15-18 | 200 Breast | 2:15.86 |
| Baylor Nelson | MAC | 15-18 | 400 IM | 4:17.58 |
| | | | | |
| Men's LC Relay Records | | | | |
| | | | | |
| MAC | Mens | 18U | 200 Medley Relay | 1:44.25 |
| Caleb Maldari | | | | |
| Matthew Lucky | | | | |
| Cam Abaqueta | | | | |
| Tiesyn Harris | | | | |
| | | | | |
| Women's LC Records | | | | |
| | | | | |
| Avery Klamfoth | MAC | 13-14 | 400 IM | 4:47.76 |
| Claire Curzan | TAC | 15-18 | 100 Back | 58.39 |
| Claire Curzan | TAC | 15-18 | 200 Back | 2:07.31 |