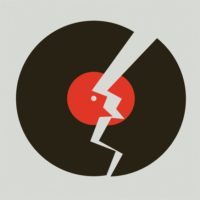 Several new NCS short course records were broken at recent meets. SwimMAC swimmers set new marks at the Speedo Southern Premier Meet, while Claire Curzan of the TAC Titans set several new records at the Senior Sectional Meet at TAC this past weekend.
SwimMAC's Avery Klamfoth broke the women's 13-14 200 breast record at the Southern Premier meet. Caleb Maldari of SwimMAC set a new record in the men's 15-16 400IM while teammate, Baylor Nelson, grabbed the men's 15-18 400 IM record, along with a new mark in the men's 15-18 breast.
Carolina Pennington broke her own women's 1650 free record at a meet in California, while Claire Curzan broke women's 15-18 records in the 200 free, 100 back, and 200 fly. Her times in the 200 free and 200 fly were also NCS women's Open records. Curzan's time in the 100 back was also a 17-18 National Age Group, to go along with her NAG record in the 100 fly, set at the NC High School championships a few weeks ago.
Below are the new short course records. Click here to view all current NCS records.
| | | | | |
| --- | --- | --- | --- | --- |
| Men's SC Records |   |   |   |   |
|   |   |   |   |   |
| Caleb Maldari | MAC | 15-16 | 400 IM | 3:50.38 |
| Baylor Nelson | MAC | 15-18 | 200 Breast | 1:54.76 |
| Baylor Nelson | MAC | 15-18 | 400 IM | 3:41.59 |
|   |   |   |   |   |
| Women's SC Records |   |   |   |   |
|   |   |   |   |   |
| Avery Klamfoth | MAC | 13-14 | 200 Breast | 2:11.43 |
| Claire Curzan | TAC | 15-18 | 200 Free | 1:42.43 |
| Caroline Pennington | UN | 15-18 | 1650 Free | 15:48.69 |
| Claire Curzan | TAC | 15-18 | 100 Back | 49.52 |
| Claire Curzan | TAC | 15-18 | 200 Fly | 1:50.85 |
| Claire Curzan | TAC | OPEN | 200 Free | 1:42.43 |
| Claire Curzan | TAC | OPEN | 200 Fly | 1:50.85 |