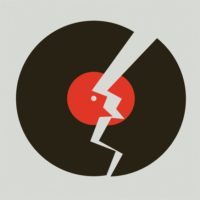 Norvin Clontz and Baylor Nelson, both of SwimMAC Carolina, broke multiple NCS short course records at the Speedo Winter Nationals in Greensboro this past weekend. Clontz broke records in the men's 13-14 200 free, the 13-14 500 free, the 13-14 200 IM and the 13-14 400 IM. Nelson set new marks in the men's 15-18 200 breast, the 15-18 200 IM, and the 15-18 400 IM. Caleb Maldari, also of SwimMAC, erased the men's 15-16 200 back record, while Lucca Battaglini, unattached, broke the men's 15-16 50 free record.
The SwimMAC boys also set a couple relay records. Baylor and Maldari teamed up with Cam Abaqueta and Logan Zucker to set a new record in the men's 18 & under 200 medley relay. Baylor, Maldari, and Zucker were then joined by Matthew Kroll posting a new record time in the men's 18 & under 400 medley relay.
Below are the new records that were set this past weekend. Click here to view all current NCS records.
| | | | | |
| --- | --- | --- | --- | --- |
| Men's SC Records | | | | |
| | | | | |
| Norvin Clontz | MAC | 13-14 | 200 Free | 1:40.93 |
| Norvin Clontz | MAC | 13-14 | 500 Free | 4:28.03 |
| Norvin Clontz | MAC | 13-14 | 200 IM | 1:50.77 |
| Norvin Clontz | MAC | 13-14 | 400 IM | 3:54.67 |
| Lucca Battaglini | UN | 15-16 | 50 Free | 19.96 |
| Caleb Maldari | MAC | 15-16 | 200 Back | 1:42.97 |
| Baylor Nelson | MAC | 15-18 | 200 Breast | 1:54.83 |
| Baylor Nelson | MAC | 15-18 | 200 IM | 1:42.01 |
| Baylor Nelson | MAC | 15-18 | 400 IM | 3:42.78 |
| | | | | |
| SC Relay Records | | | | |
| | | | | |
| MAC | Mens | 18U | 200 Medley Relay | 1:27.35 |
| Caleb Maldari | | | | |
| Cam Abaqueta | | | | |
| Logan Zucker | | | | |
| Baylor Nelson | | | | |
| | | | | |
| MAC | Mens | 18U | 400 Medley Relay | 3:12.14 |
| Caleb Maldari | | | | |
| Matthew Kroll | | | | |
| Logan Zucker | | | | |
| Baylor Nelson | | | | |