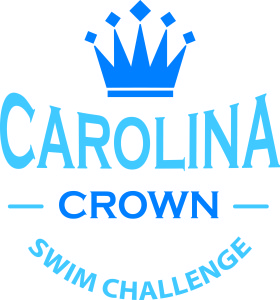 The third annual Carolina Crown Swim Challenge will be held in Rock Hill, South Carolina on Sunday, April 30th.  The meet features top 15-18 year-old athletes from North Carolina and South Carolina.
The event is held in South Carolina and North Carolina in alternating years.
Complete Meet information and a list of qualifying athletes will be posted below in the next few days.   Qualifying athletes who would like to participate are asked to complete the following registration form (the form will be activated as soon as details are finalized.)
Carolina Crown Registration Form
A list of selected athletes will be divided into four teams in a long course meet.
Carolina Crown Swim Challenge General Information (TBD)
Carolina Crown Swim Challenge Meet Information (TBD)
Male Qualifiers – Age 15
Male Qualifiers – Age 16
Male Qualifiers – Age 17
Male Qualifiers – Age 18
Female Qualifiers – Age 15
Female Qualifiers – Age 16
Female Qualifiers – Age 17
Female Qualifiers – Age 18
Carolina Crown Challenge Meet Officials Sign-up Sheet