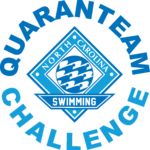 Complete Week 2 Test Set Results
Thank you to the 868 athletes from 23 NCS clubs who participated in the first round of the QuaranTeam Dryland Challenge. Athletes performed nine dryland exercises for time to complete the challenge. Those same athletes will have two additional test sets, one in two weeks and another in four weeks, to see if they can better their times. Good Luck!
Below are the Top Ten finishers in each of four age groups by gender.
| | | | | | |
| --- | --- | --- | --- | --- | --- |
| Club Code | Swimmer Name | Age Group | Gender | Test Set | Rank |
| TYDE | Eva Beekman | 10U | F | 01:25.0 | 1 |
| RSA | Grace Yu | 10U | F | 01:26.0 | 2 |
| GFSC | Kamdyn Leute | 10U | F | 01:27.0 | 3 |
| MOR | Lucy Hefner | 10U | F | 01:30.0 | 4 |
| NSS | Blakeley Hogan | 10U | F | 01:37.0 | 5 |
| MOR | Kieren Ng | 10U | F | 01:40.0 | 6 |
| RSA | Violet Eckard | 10U | F | 01:41.0 | 7 |
| GFSC | Natalie Clayton | 10U | F | 01:44.0 | 8 |
| MOR | Brenna Cornpropst | 10U | F | 01:44.0 | 9 |
| NSS | Samantha Saggio | 10U | F | 01:46.0 | 10 |
| | | | | | |
| Club Code | Swimmer Name | Age Group | Gender | Test Set | Rank |
| TYDE | Russ Beekman | 10U | M | 01:25.0 | 1 |
| TYDE | Caleb Simon | 10U | M | 01:30.0 | 2 |
| TYDE | Eli Simon | 10U | M | 01:32.0 | 3 |
| MOR | John Cantando | 10U | M | 01:38.0 | 4 |
| MOR | Quinton OConnor | 10U | M | 01:38.0 | 5 |
| WAVE | Parker Van Olst Jr. | 10U | M | 01:40.0 | 6 |
| RSA | Gavin Hulbig | 10U | M | 01:40.0 | 7 |
| NSS | Andrew Chilom | 10U | M | 01:44.0 | 8 |
| RSA | Nate Smith | 10U | M | 01:48.0 | 9 |
| YOTA | Luke Pagan | 10U | M | 01:49.0 | 10 |
| | | | | | |
| Club Code | Swimmer Name | Age Group | Gender | Test Set | Rank |
| MOR | Brinkley Argenta | 11-12 | F | 01:58.0 | 1 |
| WOW | Heidi Bollenbacher | 11-12 | F | 02:04.0 | 2 |
| MOR | Natalie Cooper | 11-12 | F | 02:04.0 | 3 |
| SAC | Abby Haydon | 11-12 | F | 02:20.0 | 4 |
| RSA | Grace Pereira | 11-12 | F | 02:20.0 | 5 |
| MOR | Sydney Whitt | 11-12 | F | 02:20.0 | 6 |
| GCY | Helena Goddard | 11-12 | F | 02:22.0 | 7 |
| MOR | Kamiko Takei | 11-12 | F | 02:32.0 | 8 |
| SSS | Lexi Brown | 11-12 | F | 02:36.6 | 9 |
| NSS | Kate Pennell | 11-12 | F | 02:40.0 | 10 |
| MOR | Devon Whitlock | 11-12 | F | 02:40.0 | 10 |
| MOR | Isabella Buff | 11-12 | F | 02:40.0 | 10 |
| | | | | | |
| Club Code | Swimmer Name | Age Group | Gender | Test Set | Rank |
| MOR | Ronan Cornpropst | 11-12 | M | 02:09.0 | 1 |
| WOW | Laith Ausband | 11-12 | M | 02:27.0 | 2 |
| MOR | Alexander Townsend | 11-12 | M | 02:29.0 | 3 |
| MOR | Brady Schermer | 11-12 | M | 02:30.0 | 4 |
| NSS | Brandon Wong | 11-12 | M | 02:39.0 | 5 |
| MOR | Nathan Hill | 11-12 | M | 02:40.0 | 6 |
| RSA | Kevin Chi | 11-12 | M | 02:41.0 | 7 |
| MOR | Tanner Elmore | 11-12 | M | 02:41.0 | 8 |
| RSA | Ethan Holloway | 11-12 | M | 02:42.0 | 9 |
| MOR | Rahul Ramesh | 11-12 | M | 02:42.0 | 10 |
| | | | | | |
| Club Code | Swimmer Name | Age Group | Gender | Test Set | Rank |
| RSA | Haley Shearin | 13-14 | F | 03:32.0 | 1 |
| WOW | Cienna McNamara | 13-14 | F | 03:39.0 | 2 |
| SAC | Lauren Barrick | 13-14 | F | 03:39.0 | 3 |
| MOR | Abigail Dozier | 13-14 | F | 03:44.0 | 4 |
| TEAM | Kaitlynn Malarney | 13-14 | F | 03:45.0 | 5 |
| SAC | Libby Canipe | 13-14 | F | 03:47.0 | 6 |
| RSA | Adwita Arvind | 13-14 | F | 03:49.0 | 7 |
| MOR | Olivia Rivera | 13-14 | F | 03:49.0 | 8 |
| TEAM | Alije Schultz | 13-14 | F | 03:51.0 | 9 |
| TEAM | Kendal Wilson | 13-14 | F | 03:51.0 | 10 |
| | | | | | |
| Club Code | Swimmer Name | Age Group | Gender | Test Set | Rank |
| HPSC | Chase ShefField | 13-14 | M | 03:06.0 | 1 |
| GFSC | William Clayton | 13-14 | M | 03:27.0 | 2 |
| MOR | Ian Stutts | 13-14 | M | 03:28.0 | 3 |
| NSEA | Cole Witmer | 13-14 | M | 03:37.0 | 4 |
| MOR | Benjamin Wilfret | 13-14 | M | 03:38.0 | 5 |
| MOR | Logan Blackburn | 13-14 | M | 03:38.0 | 6 |
| RSA | Matthew Schoenagel | 13-14 | M | 03:42.0 | 7 |
| GFSC | Nate Derwin | 13-14 | M | 03:44.0 | 8 |
| GFSC | Austin Williams | 13-14 | M | 03:45.0 | 9 |
| RSA | Dylan Gretok | 13-14 | M | 03:45.0 | 10 |
| | | | | | |
| Club Code | Swimmer Name | Age Group | Gender | Test Set | Rank |
| MOR | Karsen Pena | 15-18 | F | 05:00.0 | 1 |
| NSS | Agnaeya Arora | 15-18 | F | 05:02.0 | 2 |
| MOR | Janie Inscore | 15-18 | F | 05:03.0 | 3 |
| SAC | Trinity Price | 15-18 | F | 05:07.0 | 4 |
| WAVE | Amanda Ray | 15-18 | F | 05:18.0 | 5 |
| MOR | Hallie Tant | 15-18 | F | 05:18.0 | 6 |
| MOR | Hannalee Ellison | 15-18 | F | 05:18.0 | 7 |
| MOR | Kyra Dalbo | 15-18 | F | 05:19.0 | 8 |
| GFSC | Bridget Derwin | 15-18 | F | 05:26.0 | 9 |
| MOR | Mya Tse | 15-18 | F | 05:27.0 | 10 |
| | | | | | |
| Club Code | Swimmer Name | Age Group | Gender | Test Set | Rank |
| MOR | Ignacio Leon | 15-18 | M | 04:16.0 | 1 |
| MOR | Connor Blackburn | 15-18 | M | 04:26.0 | 2 |
| NSS | Julian Mercer II | 15-18 | M | 04:27.0 | 3 |
| MOR | Jesse Ssengonzi | 15-18 | M | 04:29.0 | 4 |
| TEAM | Ryan Schulken | 15-18 | M | 04:34.0 | 5 |
| GFSC | Ian Giffel | 15-18 | M | 04:41.0 | 6 |
| YOTA | Ross Noble | 15-18 | M | 04:41.0 | 7 |
| SAC | Sam Player | 15-18 | M | 04:42.0 | 8 |
| MOR | Colin Cotter | 15-18 | M | 04:48.0 | 9 |
| MOR | Edward Perkins | 15-18 | M | 04:49.0 | 10 |