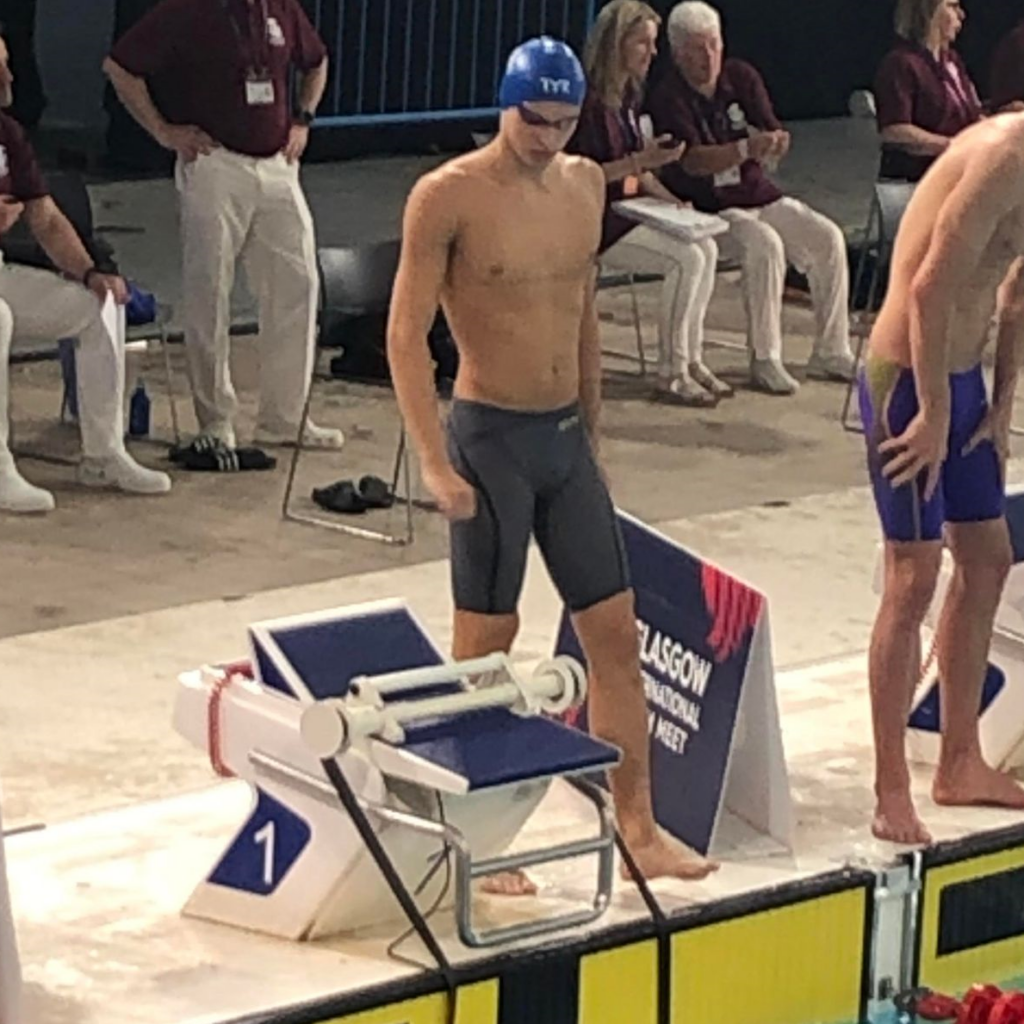 YOTA swimmer Ross Noble just returned from Scotland where he represented the Scottish Junior National Team at the Glasgow International Meet. Ross, a dual citizen of the USA and the UK, trains with the YMCA of the Triangle Area in Raleigh.
The Glasgow International Meet attracted swimmers from the Danish, Icelandic and Irish national teams, as well as college swimmers from Stirling, Loughboro, and the University of Edinburgh. The Scottish Commonwealth Games team was also there.
At the meet, Noble made the finals in the 50, 100 and 200 Backstroke, plus the 100 and 200 Butterfly, scoring a Personal Best in the 100 fly. In the fall, Ross will head to Harvard University, where he'll join the Men's Swim and Dive team.