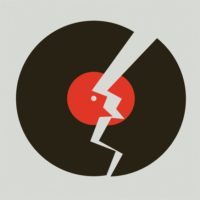 Sam Marsteiner of New WAVE Swimming broke two NCS short course records at the recent NCSA Spring Championships in Florida. He set new marks in both the 13-14 200 free and the 13-14 100 free.
Meanwhile at the NCAA Division I Championships in Atlanta, the NC State swimmeres broke some NCS Open records. Katharine Berkoff broke individual records in both the 100 free and the 100 back and was joined by teammates Kylee Alons, Annabel Crush, and Abby Arens, in establishing a new Open record in the 400 free relay.
Below is a summary of the new NCS records. Click here to view all current NCS records.
| | | | | | |
| --- | --- | --- | --- | --- | --- |
| Men's SC Records |   |   |   |   |   |
|   |   |   |   |   |   |
| Sam Marsteiner | WAVE | 13-14 | 200 Free | 1:40.35 |   |
| Sam Marsteiner | WAVE | 13-14 | 1000 Free | 9:17.80 |   |
|   |   |   |   |   |   |
| Women's SC Records |   |   |   |   |   |
|   |   |   |   |   |   |
| Katharine Berkoff | NC State | OPEN | 100 Free | 46.89 |   |
| Katharine Berkoff | NC State | OPEN | 100 Back | 48.74 |   |
|   |   |   |   |   |   |
| SC Relay Records |   |   |   |   |   |
|   |   |   |   |   |   |
| NC State | Womens | OPEN | 400 Free Relay | 3:09.95 |   |
| Katharine Berkoff |   |   |   |   |   |
| Kylee Alons |   |   |   |   |   |
| Annabel Crush |   |   |   |   |   |
| Abby Arens |   |   |   |   |   |