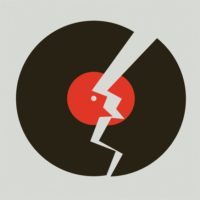 New Wave swimmers Drew Sito and Sam Marsteiner each broke a record at the NCS Age Group Champs meet this past weekend. Sito broke the boys 11-12 50 back record while Marsteiner added the boys 13-14 200 free to his list of NCS records.
In the women's 15-18 age group, Caroline Pennington broke the 1650 free record and Claire Curzan bettered her records in the 100 back and 100 fly at the 4A High School state championships last week. Her time of 49.24 in the 100 fly was also an NCS Open record.
Collegiate swimmers from NC State also broke several North Carolina Swimming short course records at the ACC championships in Atlanta. Aiden Hayes broke the men's 15-18 records in both the 50 free and the 200 fly while NC State teammate Arsenio Bustos broke the Open record in the 200 breast. In the women's division, Katharine Berkoff of NC State set new NCS Open records in the 100 free and 100 back while another Wolfpack swimmer, Sophie Hansson, broke her own NCS Open records in both the 100 breast and the 200 breast. Berkoff was joined by Kylee Alons, Abby Arens, and Annabel Crush in establishing a new mark in the Open 400 free relay.
Below is a summary of the recent records. Click here for a complete list of all NCS records.
| | | | | |
| --- | --- | --- | --- | --- |
| Men's SC Records | | | | |
| | | | | |
| Drew Sito | WAVE | 11-12 | 50 Back | 25.90 |
| Sam Marsteiner | WAVE | 13-14 | 200 Free | 1:40.77 |
| Aiden Hayes | NCS | 15-18 | 50 Free | 19.49 |
| Aiden Hayes | NCS | 15-18 | 200 Fly | 1:40.39 |
| Arsenio Bustos | NCS | OPEN | 200 Breast | 1:53.44 |
| | | | | |
| Women's SC Records | | | | |
| | | | | |
| Caroline Pennington | UN | 15-18 | 1650 Free | 16:00.73 |
| Claire Curzan | TAC | 15-18 | 100 Back | 49.61 |
| Claire Curzan | TAC | 15-18 | 100 Fly | 49.24 |
| Katharine Berkoff | NCS | OPEN | 100 Free | 46.89 |
| Katharine Berkoff | NCS | OPEN | 100 Back | 49.41 |
| Sophie Hansson | NCS | OPEN | 100 Breast | 56.72 |
| Sophie Hansson | NCS | OPEN | 200 Breast | 2:03.75 |
| Claire Curzan | TAC | OPEN | 100 Fly | 49.24 |
| | | | | |
| SC Relay Records | | | | |
| | | | | |
| NCS | Womens | OPEN | 400 Free Relay | 3:10.27 |
| Katharine Berkoff | | | | |
| Kylee Alons | | | | |
| Abby Arens | | | | |
| Annabel Crush | | | | |