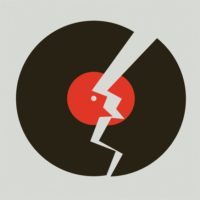 Claire Curzan of the TAC Titans and Sam Hoover of NCAC both set NCS 15-16 age group records while representing their high school swim teams at the recent NCHSAA Championships in Cary. Hoover broke the 100 free record while Curzan broke records in both the 100 back and and the 100 fly. Curzan also broke the 200 free record at a meet in January.
Hoover's time of 43.10 in the 100 free is the second fastest time in the country for a 15-16 year old this year. Curzan's 100 fly time of 50.35 established a new National Age Group record and a new National High School Swimming record. Her fly time was the fastest time ever recorded by a North Carolina swimmer in any age group!
For more on this record breaking weekend, click here for the Swimming World article.
Here is a summary of the recent NCS records which were set. Click here for a list of all current NCS Records.
| | | | | |
| --- | --- | --- | --- | --- |
| Name | Club | Age Group | Event | Time |
| | | | | |
| Women's Records | | | | |
| | | | | |
| Claire Curzan | TAC | 15-16 | 100 Back | 51.38 |
| Claire Curzan | TAC | 15-18 | 100 Back | 51.38 |
| Claire Curzan | TAC | 15-16 | 100 Back | 50.35 |
| Claire Curzan | TAC | 15-16 | 100 Fly | 50.35 |
| Claire Curzan | TAC | 15-18 | 100 Fly | 50.35 |
| Claire Curzan | TAC | OPEN | 100 Fly | 50.35 |
| Claire Curzan | TAC | 15-16 | 200 Free | 1:46.21 |
| | | | | |
| Men's Records | | | | |
| | | | | |
| Sam Hoover | NCAC | 15-16 | 100 Free | 43.10 |