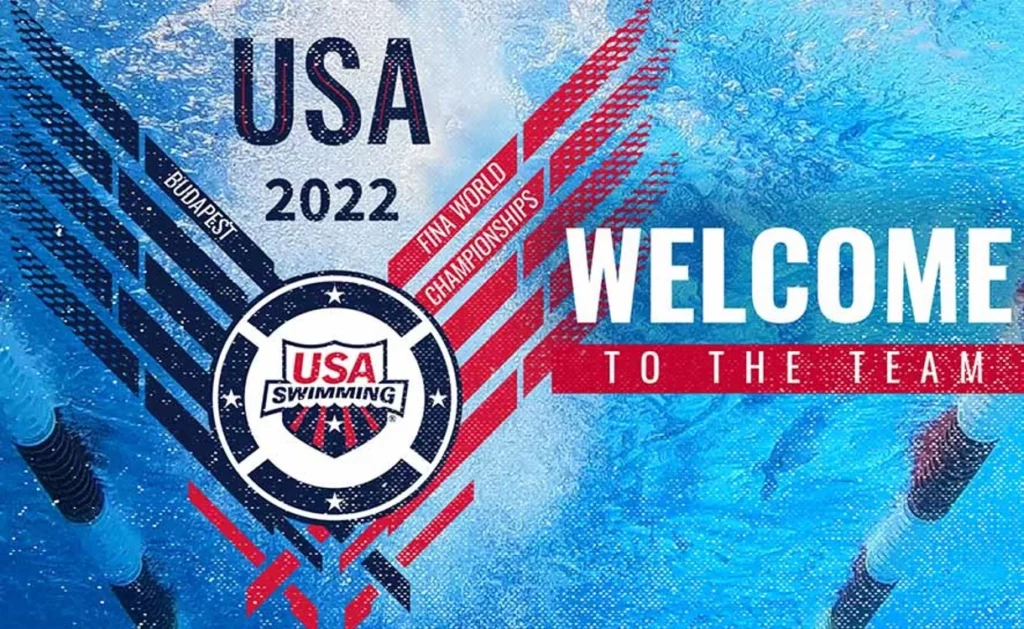 The final night of racing wrapped up Saturday as 41 athletes who competed at the Phillips 66 International Team Trials were officially named to the 2022 FINA World Championships U.S. roster. The full roster can be viewed here. 
Special congratulations to current and former NCS athletes Katharine Berkoff (NC State), Erica Brown (formerly with SwimMAC), Claire Curzan (TAC Titans), Ryan Held (formerly with NC State), and Justin Ress (formerly with NC State and the Marlins of Raleigh) on earning a spot on the Team USA roster!
The roster features 41 names, 28 of whom will be making their first FINA World Championships (LCM) appearance. Four athletes—Michael Andrew, Claire Curzan, Caeleb Dressel and Katie Ledecky—qualified in four individual events to lead the team, while Ledecky and Chase Kalisz became one of the select few swimmers to ever qualify for five FINA World Championships rosters.
The 2022 FINA World Championships will take place in Budapest, Hungary from June 18-25. This week's competition also served as the qualifier for the 2022 Junior Pan Pacific Championships roster and as part of the selection for the 2022 Mel Zajac Jr. Invitational. Both of these rosters will be released later. To view all international team selection procedures, results and more, visit https://www.usaswimming.org/event/2022/04/26/default-calendar/Phillips-66-International-Team-Trials.