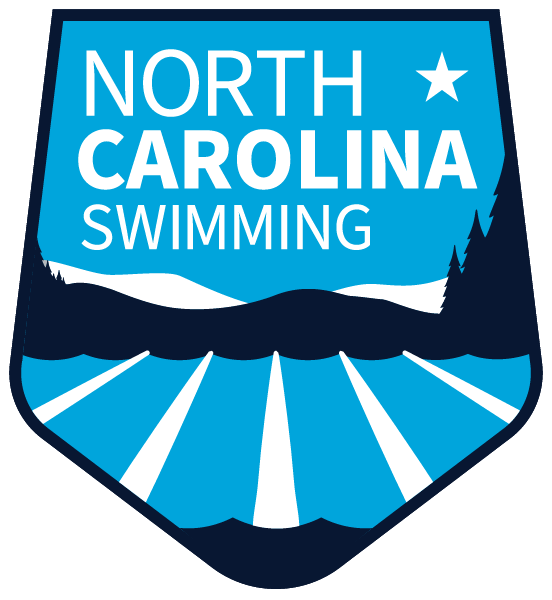 Congratulations A-Team Qualifiers!
We are excited about our upcoming NCSA-Team Camp on Sunday 11/7 at the Orange County Sportsplex in Hillsborough, NC. This camp will be a fun experience for athletes and coaches, providing skills, motivation and team building for all participants. Lunch and snacks will also be provided. Campers should arrive by 8:45 to check in. Pick up will be at 4:30. Masks will be worn at all times when not in the water and we will adhere to all NCS and facility COVID policies.
For qualifiers who haven't already registered for the NCS A-Team Clinic, please submit the following application form by Thursday, Oct 7th. There is a PayPal link on the application form to pay the $60 clinic fee.
NCS "A-TEAM" CAMP APPLICATION FORM
We will have 3 stroke specific water sessions which will include drills and feedback.
Our butterfly session will be led by Coach Bradford Hancock.
Coach Bradford swam for NCAA Division 2 Queens University of Charlotte, graduating in 2018 as a 4X National Champion and a 3X All-American. After moving to Raleigh, he joined New Wave Swim Team where he has coached the 11-12 and 13-14 groups. He is extremely passionate about butterfly and takes pride in the success and confidence of his swimmers regarding the stroke. He is very excited to lead the butterfly clinic for our NCSA-Team!
Our backstroke session will be led by Coach Alan Pfau.
Coach Alan has over twenty years of experience coaching in both age group and collegiate settings. He currently is the National and Olympic Elite Coach at TAC Titans. Most recently he was Director of Competitive Swimming at the YMCA of Central Florida. He has also held positions at SwimMAC, Western Kentucky University, and the YMCA of the Triangle. He has coached many Jr National, National and Olympic Team qualifiers. Coach Alan has held leadership positions in USA swimming and NC swimming. He holds a BS in Sport Management from Western Carolina University and an MS in Parks, Recreation and Tourism Management form NC State. Coach Alan has been successful in encouraging a group culture that helps athletes own their own process and explore what their promise in the sport can be.
Our breaststroke session will be led by Coach Kim DeCann.
Coach Kim has been coaching at SwimMAC since 2012. After spending 20 years working as a nurse in the medical field, Coach Kim decided to take a step back, spend more time with her family and started coaching full time. She has coached multiple age groups at SwimMAC from swim school and non-competitive bridge programs to all competitive 14 and under programs. She currently coaches the 13-14 age groups. She enjoys teaching breaststroke and has had much success improving technique and building confidence. Kim is excited to lead the breaststroke clinic for the A-Team!
We are excited to include a presentation from RISE.
RISE is A-Team of world class athletes with a mission to create lasting, foundational change through their Mindset Development Program. This motivational talk will explore why training your mind is as important as training your body and how the best athletes in the world work on their mindset as part of their training. The A-Team participants will be introduced to some ways that they can use a positive mindset as part of their own swim goals.
Our camp will also include dryland/team building.
The purpose of our dryland session is to introduce some core strength exercises and include games and activities to engage the swimmers. We hope the swimmers come away from the camp with new friendships and a sense of teamwork between other swim clubs in our LCS.
In addition to these in water and dry sessions, all participants will leave camp with some terrific NCS A-Team apparel to remember their experience.
The deadline to register your A-Team Qualifier is Thursday, 10/7. Don't miss out!
If you have any questions, please contact our Camp Directors:
Coach Katherine Holian coachkatherineholian@gmail.com or
Coach Kristina Bond coachkristina@teamcharlotteswim.com