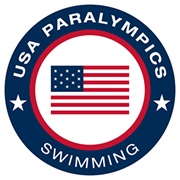 The Below link are all the USOC/USP events for the upcoming year.  You will see the Jimmy Flower Classic listed on this page and many other events coming up.  The below e-mail from the USOC/USP is looking for volunteers for this event and they would really appreciate your being there if you might be able to attend.
https://www.teamusa.org/US-Paralympics/Sports/Swimming/Events
I would also encourage you to bookmark this page as a GREAT resource.  Use the menu on the left side of the page to move around and catch up on the many offerings from the USP office for the athletes.
Hello Everyone!
In memory of our friend and former colleague, Jimi Flowers, the USOC will be hosting The Jimi Flowers Classic Swim Meet on June 3-4, 2017. This meet will be an exciting world class competition held at the Olympic Training Center in Colorado Springs featuring several of the USA's top Paralympic swimmers.
For those who never had a chance to meet Jimi, he was an extraordinary husband, father, USOC staff member and swim coach who died on July 10, 2009 following a climbing accident near Aspen.   I encourage you to take a moment and watch this video about Jimi. It captures who Jimi was and how he touched all of our lives. https://www.youtube.com/watch?v=ZuBjK0CJMb4.  He was a coach, character and friend to all! 
We currently are looking for volunteers to help with timing (pushing a button on a stopwatch) during the swim meet. No prior experience necessary! We may also need volunteers for other miscellaneous jobs throughout the competition. There are three swimming sessions and we will need 22-24 volunteers for each one. If you are interested in volunteering or know of someone that would be, please email me at patty.sturm@usoc.org with the session(s) that will work for you. 
Session 1:  Saturday, June 3;  8:30 a.m. to 11:30 a.m.
Session 2:  Saturday, June 3;  4:30 p.m. to 7:00 p.m.
Session 3:  Sunday, June 4;  8:30 a.m. to 11:30 a.m.
Positions are first come, first serve.
 All of the proceeds from this event go to the Sam and Lauren Flowers college fund. Thank you so much for your interest in carrying out our friend's legacy!
I hope you are all doing well.
Thank you for giving so much to our sport of swimming.
Randy Julian
USA Swimming