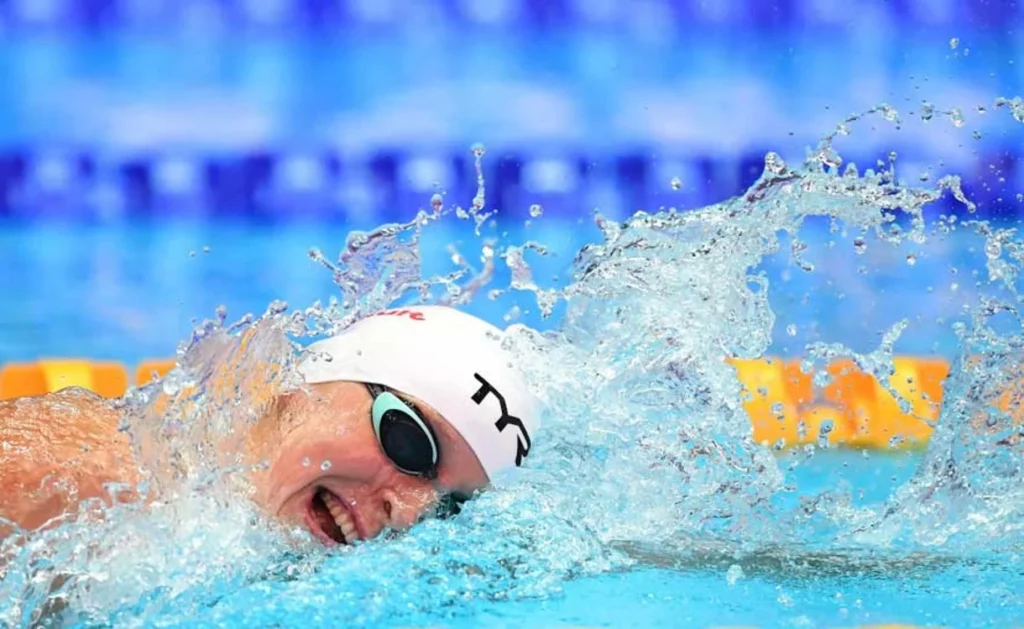 This week, many of the world's fastest swimmers will compete at the 2022 FINA World Championships in Budapest, Hungary. The pool competition will take place June 18-25 followed by the open water events from June 27-30.
NBC recently announced its broadcast schedule for the meet. Be sure to tune in using the information below. In addition to the below, morning prelims (beginning daily at 3 a.m. ET) and open water events will be streamed on fina.org.
For more information on the U.S. athletes and storylines, head to www.usaswimming.org/2022Worlds.
| | | | |
| --- | --- | --- | --- |
| Day | Session | Time (ET) | Network |
| Sat., Jun 18 | Day 1 Finals | Noon | Olympic Channel, Peacock |
| Sun., Jun 19 | Day 2 Finals | Noon | Olympic Channel, Peacock |
| Mon., Jun 20 | Day 3 Finals | Noon | Olympic Channel, Peacock |
| Tues., Jun 21 | Day 4 Finals | Noon | Olympic Channel, Peacock |
| Wed., Jun 22 | Day 5 Finals | Noon | Olympic Channel, Peacock |
| Thurs., Jun 23 | Day 6 Finals | Noon | Olympic Channel, Peacock |
| Fri., Jun 24 | Day 7 Finals | Noon | Olympic Channel, Peacock |
| Sat., Jun 25 | Day 8 Finals | Noon | Olympic Channel, Peacock |
| Sun., Jun 26 | Highlights | Noon | NBC |