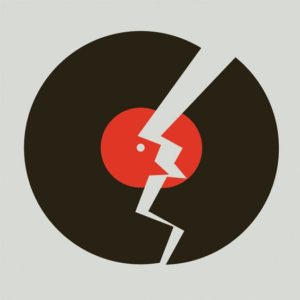 20 new NCS records were set at the  NCS 14U Long Course Championship Meet at the Triangle Aquatic Center in Cary over the weekend.  The TAC Titans 10U relay team of Taylor Cureton, Mere Whelehan, Nicole Zettel, and Lily Willis set new marks in both the 200 Free Relay and the 200 Medley Relay.  Their time in the 200 Medley was not only a new state record but a national age group record!
The SwimMAC 11-12 relay team of Molly Donlan, Kiley Wilhelm, Grace Rainey, and Makenna Topp also set new relay records in two events – the 200 Free Relay and the 400 Free Relay.
On the boys' side, Tim Connery of SwimMAC broke four 13-14 individual records and swam on two record shattering relays.  Nathan Jao, swimming unattached, set new marks in three 11-12 individual events.   Matthew Lucky of Sailfish Aquatics swept the 11-12 breast stroke events, establishing new marks in each of the three events.
Here are the new records set at the meet this weekend:
| | | | |
| --- | --- | --- | --- |
| Name | Club | Age Group | Event |
| | | | |
| GIRLS | | | |
| Shakira Qian | WAVE | 10U | 50 Free |
| Lily Willis | TAC | 10U | 100 Back |
| | | | |
| Taylor Cureton | TAC | 10U | 200 Free Relay |
| Mere Whelehan | TAC | 10U | 200 Free Relay |
| Nicole Zettel | TAC | 10U | 200 Free Relay |
| Lily Willis | TAC | 10U | 200 Free Relay |
| | | | |
| Lily Willis | TAC | 10U | 200 Medley Relay |
| Nicole Zettel | TAC | 10U | 200 Medley Relay |
| Taylor Cureton | TAC | 10U | 200 Medley Relay |
| Mere Whelehan | TAC | 10U | 200 Medley Relay |
| | | | |
| Elena Dry | TAC | 11-12 | 200 IM |
| | | | |
| Molly Donlan | MAC | 11-12 | 200 Free Relay |
| Kiley Wilhelm | MAC | 11-12 | 200 Free Relay |
| Grace Rainey | MAC | 11-12 | 200 Free Relay |
| Makenna Topp | MAC | 11-12 | 200 Free Relay |
| | | | |
| Molly Donlan | MAC | 11-12 | 400 Free Relay |
| Kiley Wilhelm | MAC | 11-12 | 400 Free Relay |
| Grace Rainey | MAC | 11-12 | 400 Free Relay |
| Makenna Topp | MAC | 11-12 | 400 Free Relay |
| | | | |
| Taylor Morris | TAC | 11-12 | 400 Medley Relay |
| Keelan Cotter | TAC | 11-12 | 400 Medley Relay |
| Taylor Bloom | TAC | 11-12 | 400 Medley Relay |
| Elena Dry | TAC | 11-12 | 400 Medley Relay |
| | | | |
| Claire Curzan | RSA | 13-14 | 100 Fly |
| | | | |
| BOYS | | | |
| Nathan Jao | UN | 11-12 | 50 Free |
| Matthew Lucky | SAIL | 11-12 | 50 Breast |
| Matthew Lucky | SAIL | 11-12 | 100 Breast |
| Matthew Lucky | SAIL | 11-12 | 200 Breast |
| Nathan Jao | UN | 11-12 | 200 Fly |
| Nathan Jao | UN | 11-12 | 200 IM |
| Tim Connery | MAC | 13-14 | 200 Free |
| Tim Connery | MAC | 13-14 | 100 Breast |
| Tim Connery | MAC | 13-14 | 200 Breast |
| Tim Connery | MAC | 13-14 | 400 IM |
| | | | |
| Wesley Barnett | MAC | 13-14 | 400 Free Relay |
| Nicholas Piscitelli | MAC | 13-14 | 400 Free Relay |
| Baylor Nelson | MAC | 13-14 | 400 Free Relay |
| Tim Connery | MAC | 13-14 | 400 Free Relay |
| | | | |
| Tim Connery | MAC | 13-14 | 800 Free Relay |
| Baylor Nelson | MAC | 13-14 | 800 Free Relay |
| Alex Atherton | MAC | 13-14 | 800 Free Relay |
| Wesley Barnett | MAC | 13-14 | 800 Free Relay |