Here is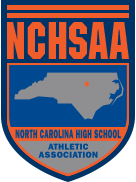 a link to the NCHSAA website with 1A-2A, 3A, and 4A results from the Regional and the State Championship meets.  Also, here is a link to the NCHEAC Home School Championships results.  These were  observed meets and the times for USA Swimming members have been included in the SWIMS database.
Thank you to Suzanne Heath for loading over five thousand times from the NCHSAA high school meets and the NCHEAC meet.  If you are missing any times, please contact Suzanne.
Results files will be sent out to clubs as they become available.